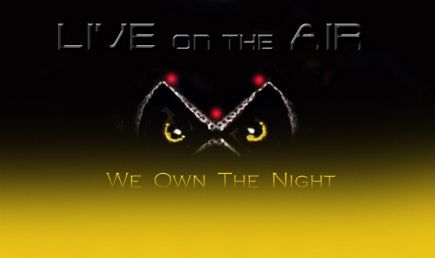 This Thursday on the Paola Harris Report!
Frank Kimbler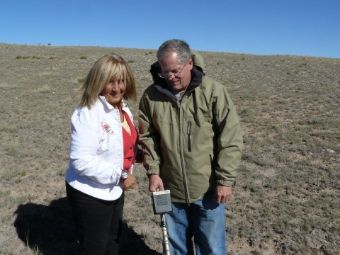 Frank Kimbler is an Assistant Professor of the Earth Science at the New Mexico Military Institute. He is a relatively new researcher in the field of UFO studies but has made some interesting discoveries. He has worked as a professional geologist for more than 30 years and has taught school for almost 1/2 of that time. He has worked as an oceanographer for the National Oceanic and Atmospheric Administration and as a mining engineer for the State of Arizona. He moved to New Mexico in 2009 after accepting a teaching position at the New Mexico Military Institute in Roswell. Shortly after moving to Roswell he took a keen interest in the story behind the Roswell UFO incident. His research has resulted in the discovery of a number of physical artifacts from the Roswell UFO debris field area including metallic fragments, plastic, metallic buttons and a 50-caliber bullet (WW2 era ?).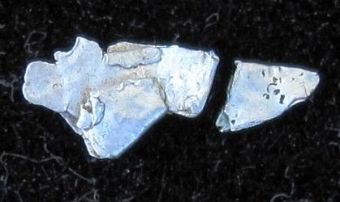 His research has been featured on a number of Internet talk shows and several National Geographic TV programs about UFO's. He does not like secrets and is dedicated to discovering answers and using good science.
Join us this Thursday Night for the next edition of the Paola Harris Report for an inside look at the Roswell enigma and the potential evidence that could prove that it was an ET Craft that crashed their all those years ago.
03/07/2013 Thursday night at 7o-EST ONLY on the KGRAradio.com
_________________________________________________________
Christopher Bledsoe
Christopher Bledsoe is a commercial pilot, and from 1986 to 2005 owned an award winning construction business in Fayetteville, North Carolina. He was nominated as Businessman of the Year in 2003 by the National Republican Congressional Committee and was invited to President George Bush's inauguration. He is a rescue scuba diver and, prior to his "experience," was a noted hunter, on record as having killed one of the largest bear in North Carolina.
In January 2007, Chris, his son Junior, and three of his subcontractors witnessed a series of terrifying sightings of unexplained phenomena. They were investigated by the organization Mufon and a scientist from the Space Industry.
Their experience was featured on the Discovery Channel's 2008 series UFOs Over Earth: The Fayetteville Incident.
Chris currently lives in North Carolina, with his wife Yvonne and their four children. He owns chickens and dogs and keeps a large garden. He loves backpacking and nature restoring old cars.
Since his experience Chris has given up the sport of hunting and has taken up Art Painting Scenes of Nature.
This Thursday Night, Chris will join Race and Royce for an in depth interview into the 2007 abduction encounter that was investigated by Mufon's Star Team and at the time, international Director, James Carrion. This story was featured on MUFON's 'UFO's Over Earth' Series on the Discovery Channel and continues to be one of the best events on record with multiple witnesses and amazing testimony from all involved.
Join Eye Witness Radio Thursday Night, 02/28/2013, for one of the best Eye Witness accounts in UFO/ET history!
www.kgraradio.com
_________________________________________________________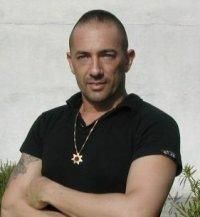 Antonio Urzi
Antonio Urzi's ET contact case is well known within the UFO international community. Still highly debated in Italy, the case stands uniquely in the whole history of ufology. In fact, there is no memory of anybody that has produced more than 2,500 video recordings of UFO sightings like Antonio Urzi has done since he began to talk about his experiences at the end of the nineties. Antonio, originally from Livorno and now 37, and his wife Simona live in Cinisello Balsamo, a small town bordering the north of Milan, in the region of Lombardy. Located a few miles off the metropolitan center and densely populated, Cinisello Balsamo is an industrial and residential area, punctuated by high buildings, crowded condominiums and some sparse green in a lot of cold cement.
Despite these uncanny conditions, almost every day Antonio has been able to capture hundreds of images of UFO's, shooting with his video camera from a small dormer window in a top floor condo. Maneuvering just above his head either at far or close distance, the anomalous objects apparently are willing to show up to him in many spectacular ways, patterns, and shapes. Antonio's UFOs span from singular balls of light to couples and numerous spherical luminous objects in swarms (in Spanish "flotillas", small fleets), from structured metallic discs pivoting and standing still in the air to dome shaped crafts silently hovering, rotating and shining till they disappear to the naked eye.
I met Antonio and Simona more than ten years ago during a conference in the city of Viareggio, a hot spot for American and German tourists on the sunny Tirreno coast. I have reason to believe that I was one the first ufologist they wanted to approach to disclose their story. Sincerely, I was stunned. The couple looked to me sincerely willing to understand what was happening to them, and why. I did not have an answer then, I don't have it now, despite my efforts. I followed the case closely for about five years and after a very long video interview that the couple gave to me in 2005, I finally reached the conclusion that the case was genuine. My opinion was mainly supported by the positive results of the video analysis conducted by the British researcher Andrew Fry to whom I sent a dvd copy of some original videos shot by Antonio. In the last five years I had no more chance to personally investigate a case that in the meantime was becoming very popular in Italy. With such a massive public exposure obviously Urzi obtained an unprecedented visibility and lots of criticism too.
Any serious researcher knows that a selective factor in this field of study is the "strangeness coefficient" of a case, the highest it is the more is worthy any effort to ascertain its authenticity. The great oddity of the Urzi affair is evident. Too many videos, one can say, and too good to be true, one can argue. However, in several instances, the sighting and Antonio's ability to film the event occurred in the presence of other witnesses, including professional camera operators of the Italian most important TV networks RAI and Mediaset. What is really noticeable is that very often wherever Antonio goes to participate to a UFO conference, strange flying objects do appear in the sky in the same time. And this has happened not only in Italy, but in many other locations around the world. The experience continues to repeat itself. All of a sudden, while the Urzis and friends are walking the streets, Antonio points his finger to the sky and the evidence of what he is seeing is often recorded by other people's cameras. This has happened in February 2009 during the International UFO Congress in Laughlin, Nevada, reoccurred during the Istanbul New Age and UFO Conference in June 2009 and it happened again during the Cumbre Mundial OVNI held in Mexico City on March 19-21, 2010. This last time, witnesses to the sightings in the Mexican capital with Antonio and Simona, where also Open Minds editors Antonio Huneeus and Alejandro Rojas, and fellow Italian-American journalist Paola Harris. To their eyes, it was indisputable that the bright luminous objects whose presence Urzi first spotted and then recorded with his camera, were really there.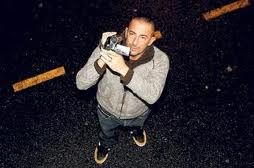 Antonio Urzi with his wife, Simona Sibilla.
Antonio sightings are continuous, constantly increasing in number and frequency and witnessed also by dozens of people in such occasions as large international UFO conferences. It is understandable therefore that Antonio had become a worldwide sensation.
Antonio and Simona have many detractors, however, especially in Italy where their case was presented several times in popular TV shows, viciously attacked and in a couple of cases. Some detractors and debunkers are disputing the truthfulness of his experiences. Nonetheless, while the scrutiny over Antonio Urzi's images has to continue until the case is proven one way or the other, it seems that he is a genuine participant inf an ET contact case, supported by miles of images.
His position also, is pretty clear. He feels the urge to get his camera, which every day he aims to the sky. Then he just waits patiently and they appear, as if attracted by a powerful human catalyst.
Join race & Royce as they Welcome Paola Harris and Antonio Urzi for the final PHR of 2-12 this Thursday Night at 7pm Est only on the Global Radio Alliance!
SOURCE:
Open Minds
_________________________________________________________
Kewaunee Lapseritis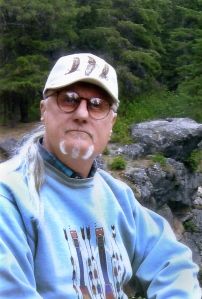 Kewaunee Lapseritis, AS, BA, MS, is a Holistic Health Consultant, Master Herbalist and Master Dowser with background in anthropology, psychology, conservation, and holistic health. His academic degrees are from: Greenfield Community College, Greenfield, Massachusetts; University of New Hampshire—Durham; North Adams State College, in North Adams, Massachusetts, and University of Wisconsin—Milwaukee. He also attended Williams College in Williamstown, Massachusetts. Kewaunee taught anthropology for one year at North Adams State College and later taught dowsing and psychic development at the Wisconsin Society for Psychic Reasearch—Milwaukee. As a world authority on the Bigfoot/Sasquatch phenomenon, he has meticulously researched the subject for the last 55 years. Mr. Lapseritis is also a social scientist and both a Sasquatch and ET "contactee."
As a world traveler, an amateur naturalist, and avid backpacker with wilderness skills, Mr. Lapseritis spent five years out of the country living in England, East Africa, and Japan, later immigrating to Australia, and has visited over 40 countries around the globe. He was in the Himalayas in 1968 investigating the Yeti, or "abominable snowman." In 1973, he conducted an ethnographic study in conjunction with the Colombian Institute of Anthropology in Bogota, living amongst the Tukuna Indians of Upper Amazonia.

In 1979, scientist Kewaunee Lapseritis was first telepathically contacted by a Sasquatch and an ET simultaneously, which was the shock of his life! To further complicate matters, the contact changed him and he developed psychic ability overnight, which triggered a spiritual transformation. At the time, he was assistant director of an urban Indian agency, and had been working as a hypnotherapist part-time, as well as lecturing at the Medical College of Wisconsin—a background that left him ill-prepared for such a happening.
Kewaunee has been a guest on over 350 radio and television talk shows. To date, he has been featured in 23 books and is often featured in the international press, including various newspapers. Some of the publications are: Australia's Peopleand Post magazines, OMNI magazine, Magical Blend, Cryptozoology (journal), Wildfire, Fate, Argosy, UFO magazine, Health Consciousness, and many others. In 1991, he was on a panel of scientists on a two-hour Bigfoot documentary on national television. Plus, he has appeared on The Discovery Channel twice. He has lectured and presented papers throughout the United States 70 different times.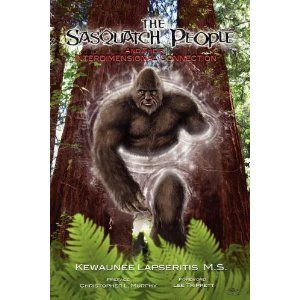 There are people all over the globe encountering Bigfoot and UFOs simultaneously while the beings share information about themselves, human history, and the future of our planet. If anyone wishes to share in confidence their telepathic conversation(s) and experiences with the Sasquatch people, please feel free to contact this author and he will answer all correspondence personally.
Please send all correspondence to:
Sasquatchpeople@hotmail.com
He will be on the Eye Witness Radio Show featured on the monthly Paola Harris report on the 8th of November at 7pm Est. only on www.globalradioalliance.com
_________________________________________________________
James FoX
James Fox was born in England and raised in America by his father, Charles Fox, who wrote for newspapers and magazines like Rolling Stone, Playboy, Harpers and the Catholic Digest. When James was three years old, his father was struck with Multiple Sclerosis. For many years, James assisted his father as he traveled to locations for news stories. They conducted interviews with people ranging from theoretical physicist Stephen Hawking for Esquire to racecar driver Dan Gurney for Car & Driver.
After completing two years of education in Paris at the Sorbonne, James moved to San Francisco. He attended San Francisco State University where he finished his degree in French.
James was very skeptical when a close friend first introduced him to the field of UFOs in 1993. However, when a reliable acquaintance corroborated the first story, James began to investigate. In 1998, he completed and sold his first major documentary UFOs: 50 Years of Denial? to the Discovery Channel. It included such notables as Apollo 14 Astronaut Edgar Mitchell and Col. Philip J. Corso, who was in charge of the foreign technology desk at the Pentagon during the Eisenhower administration.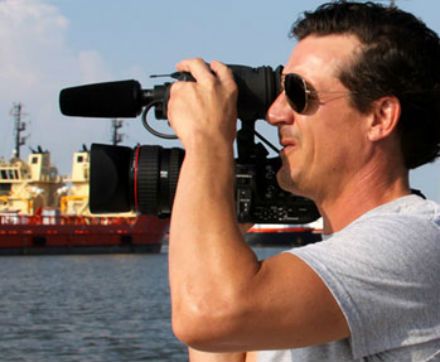 The success of UFOs: 50 Years of Denial? has led James to travel around the world for four years in pursuit of further evidence. For his new film, Out of the Blue, James interviewed witnesses including President Gerald Ford, Mercury Astronaut Gordon Cooper, Cosmonaut Pavel Papovich in Star City, Russia, and five-star Admiral Lord Hill Norton in England.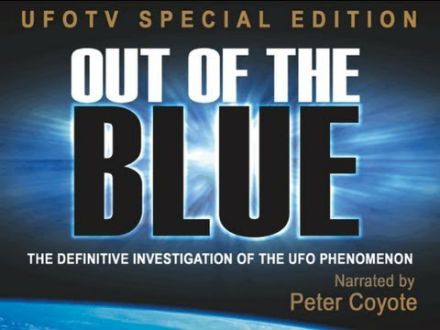 His passions are photography, bicycling, motorcycles, traveling and seeking truth.
Join us this week as James comes to the Paola Harris Report for a great one hour conversation for the Eye Witness listeners! This Thursday night at 7pm Est. Only on the Global Radio Alliance!
www.globalradioalliance.com
________________________________________________________________
Steve Le'Plume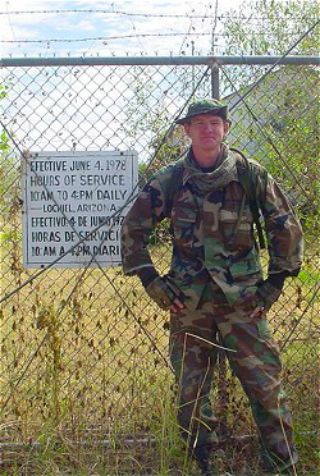 Steve Le'Plume was a young airman charged with guarding the East Gate at RAF Bentwaters in December/January,1980. Today, he is a successful Super Bike Racer and a Security Guard for High profile Politicians, Dignitaries and Entertainers all over the world and was a Mercenary involved in the Iran Contra affair with the bullet hole scares to prove it. He is one of the most interesting and to most of us, virtually un heard of witnesses to the1980/81 event! I have found that he has an entirely new version of even more events that happened back then and we had to get him on Eye Witness Radio for a talk on his perspective through his own eyes. He says, "This will be my Last Interview" and you don't want to miss this show! Special Thanks to Paola Harris for arranging this interview for us. Without her, this interview would not be taking place.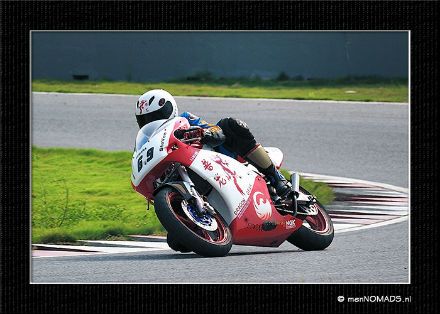 In His Own Words
When I had just turned eighteen years of age I was an Airman in the United States Air Force stationed at RAF Bentwaters.
I want to go into detail about my time there related to the UFO incident/sighting. I know I am but one in this mess, however I want to have my voice heard for a change. I truly believe what happened to me did in fact happen and I also think the incident has been underplayed or ever shadowed by the "big show" that happened in late Dec. of 1980.
I also believe that I will never know what truly happened to me and what it was all about. It's taken me about twenty nine years to accept this but with this new found peace I can look at what happened to me objectively with no emotional attachment anymore. I honestly don't give a * about RAF Bentwaters.
To understand what it was like from my perspective I need to give you a real good idea of what I was like and what I was about back then. I will make it brief and to the point.
I was a 147lbs weakling of a Mamma's boy when I entered the Service of my Country. When I got to the RAF base, leased to the US Air Force, I was still the same geeky little kid I was when I was in school except I had waltzed through basic training when they needed musicians for the drum and bugle corp. I volunteered as I had been playing trumpet for years.
Security Police training was boring at best and the only part I liked was when new got guns and did war games type stuff. The rest was a blur of drunken nights and boring classroom by day.
When I arrived at RAF Bentwaters, I ran into someone and we talked about Lackland [AFB] for a few moments. Then we discovered we had hid under the same overturned table in a large bar room fight on base. We both had dates and we turned the table on its wide side and hid behind it or something to that effect. Anyway his name was Larry Warren but I honestly can not remember when I had met him for the first time. He was around then we met and became good friends for a bit of time then after the incident it was really a bit intense. The whole situation was really awkward I guess would be the best word. Because it was so far off the norm it was hard to navigate through the day at times. It was always right there in my face…
From Paola Harris' 2006 Book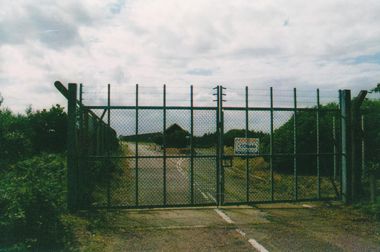 Another case in point to examine might be the Rendlesham Forest, Bentwaters case. One NASA engineer told me that was probably the TR3B advanced aircraft checking the security of the US nuclear arsenal in England. But from the witness testimony of Larry Warren and Walter Halt, it is obvious that the craft was having flying difficulties and the military men were terrified at this incident. Most of them were also intensely debriefed right after it happened. If this was our surveillance craft, why was the head commander of the Bentwaters base not warned? For the answer, I went to Clifford Stone. Sergeant Clifford Stone, who worked on crash retrievals with recovery projects Moon Dust and Blue Fly, told me in a telephone conversation on 2 January 2000, that he was in Germany at the time and the Bentwaters case was a real UFO case.
The case is fascinating and, as destiny would have it, I actually heard from a participant and witness, who were on the Bentwaters Base in England at the time. Steve LaPlume now lives in China and having heard me on the Coast to Coast show with George Noory, in 2005, he contacted me immediately and trusted me with the following testimony:
"I, Steven Robert LaPlume, on this third day of February 2005, wish to declare the following as true regarding the events on and at RAF Bentwaters from December 26th, 1980 to January 30th, 1981.
I witnessed members from another flight entering the day room at about 10:00 a.m., three hours after their shift ended. They were very distraught when asked about their encounter with a UFO the shift before.
Also, Larry Warren related to me the events of a few nights, which entailed the sighting of a UFO, the fact that the lights were not working properly and also that he witnessed a craft, three beings, and a Colonel communicating with the beings. He also mentioned that there was film documentation and that parts were flown in from Germany to help fix the downed craft. This was in early January of 1981.
I had a subsequent sighting which brought out a mass of high-ranking officials, one of which brought his wife and teenaged son to: "Hopefully get to see one this time!" [Quote by the Lt. Colonel's wife.] The base commander, Colonel Gordon Williams, (promoted by Congress the day before to General), was also present and I advised him my post was then "safe and secure," as instructed by my shift commander, Lt. Englund.
After Larry Warren came up missing for a few days and told me of his "interrogation procedure" and I confirmed I was being followed by still-unknown (to me) agents, I felt it in my best interest to trash my career, loose face with my father, a military man since World War II, and leave the base and the US Air Force for my own personal safety. I felt so strongly of this, I faked a suicide attempt and cut open my own stomach to prove my point and receive a discharge, which I did. I have no regrets over this action.
My personal thoughts are that if there was something, it was a threat to the ordinance we housed at the base. If there was nothing, then there was mass hysteria and the entire squadron of Security Police was mentally unfit to be in the position of responsibility we were charged with. If there was nothing, then why would the Assistant Base Commander of Woodbridge bring his family out to take pictures of a UFO, if there was nothing there to begin with? And why would a recently-promoted General Williams get out of bed at midnight to come investigate as well?"
November 4th 1980 – April 10th 1981
By Steven Robert LaPlume
Airman First Class assigned to the 81st Security Police Squadron
This is powerful testimony from a first-hand witness and that is the only testimony I usually consider valid, so when people always ask me if "I believe in UFOs," I say it is not a matter of belief. People see them. There is hard evidence. I cannot ignore this testimony or any testimony given to me by military or ex-military witnesses. I have been lucky that I have been able to speak to people, like Sgt. Clifford Stone at his home, informally on several occasions; that they trust me to give an accurate account of their disclosure testimony.
On the Air
Tonight, 9/27/2012, Royce and I will have the distinct pleasure of interviewing for the last time one of the most interesting men involved in the Bentwaters Incident back in 1980/81, and for the last time…
Don't miss this interview tonight, 'ONLY' on the Global Radio Alliance!
SOURCE: http://www.paolaharris.com/home.htm
Posted by: Race Hobbs
________________________________________________________________
Patty Greer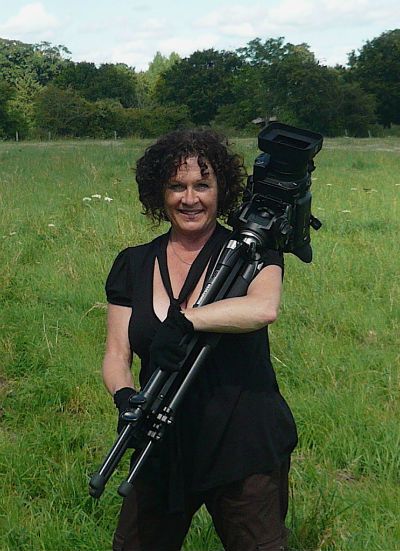 Patty Greer AKA The Croppie Girl offers BOLD NEW CROP CIRCLE DATA that will blow you away!
She produced 5 UFO, Crop Circle and 2012 documentaries in the past 5 years – after laying in a UK Crop Circle and having an OBE. With absolutely no training, experience or desire to do so, she pulled this off by working directly with the Circlemakers and making movies for "Them."
She won two "Best Feature Film UFO or Related EBE Awards" (2009 and 2010) and the "2010 Best Musical Score Within A UFO Program EBE Award" at the International UFO Congress Convention Film Festival. She also received the 2010 Moondance GAIA Award, "Presented to the person who seeks to elucidate and improve the spiritual quality of all life on the planet, and contributes to the betterment of the world spirit" and the "Moondance Audience Favorite Film Award" for "Crop Circles 2010 Update – The Wake Up Call" and "2012 – We're Already In It."
Although Collin Andrews is well known for proving to the world that the famous footage of the Balls of Light laying a Crop Circle down in seconds at Oliver's Castle (UK 1996) is fake… she begs to differ & has visible film footage to PROVE that it is absolutely REAL!
Additionally in 2010 when she was trying to NOT make another movie on her summer Crop Circle journey with a boyfriend, the Circlemakers 'shoved another movie through her.' This new movie is totally over the top with proof that Balls of Light are indeed making many REAL Crop Circles and that they have Intelligent Life within them!
It is rather undeniable when you see her latest film, "4 Stories – One Event – Other Worlds." She interviewed 2 men from Belgium who saw "Illuminated Light Beings with arms, legs and a head come out of Balls of Light over a UK Crop Circle!" This is a true story. 4 different groups of people from three different countries saw the Orange Balls of Light on July 29th, 2010 and for some reason… told her about their experiences. One man who saw the Illuminated Light Beings come out of the Orange Balls of Light said, "My eyes don't lie. It's just my rational mind that tries to find a rational explanation!" Her authentic photos of the Orange Balls of Light show the doorway where the Light Beings actually came out!
Within 24 hours of that testimony by the first witnesses who were still in shock, she met the French people who had also seen the Balls of Light that night and took their story on film. The next day she met a family from Belgium with a 5 year old daughter who told her (on camera) the same story!! Plus the child said that the Orange Balls of Light 'told her' the Crop Circle was not done yet.
That evening Greer went to a wedding in Glastonbury England where a man from Holland approached her and said that he did automatic writing in the Crop Circles, and that he was also in the same Crop Circle that day. Mind you she didn't ask him about any of this, he just approached her. Patty's boyfriend was totally in shock and whispered, "You aren't kidding, the Circlemakers really DO throw it at you!" The man from Holland said that the Orange Beings told him that the Crop Circle was not done yet.
With all 4 interviews on film, the very next day that Crop Circle was indeed larger, and three days later it grew again into the 3rd and final phase. The message was completed. Much of this story is in Greer's movie trailer on her website: http://www.PattyGreer.com. The movie is even better!
She is known across the world as "The Croppie Girl" and the Circlemakers have clearly been generous with her. It's time to get past Crop Circles 101 and into the advanced information that is finally available to all of us – through her movies and her talks. We already have everything we need to evolve as a species. It just needs to become common knowledge!
Join Race & Royce for a Great night of Crop Circle Radio with the Best of the Best, Patty Greer herself! LIVE! This Thursday Night Starting at 7pm Est. only on the Global Radio Alliance!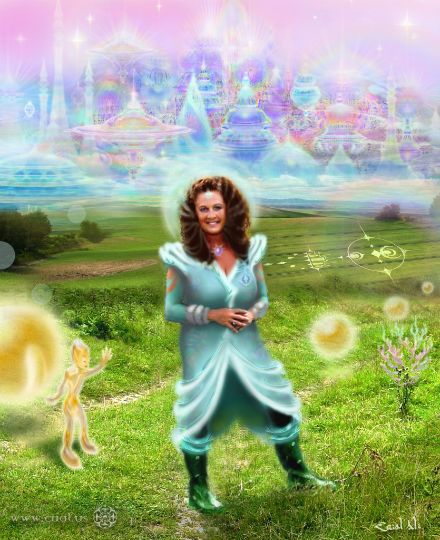 Just click on the images above to find Patty's Website!
_________________________________________________________________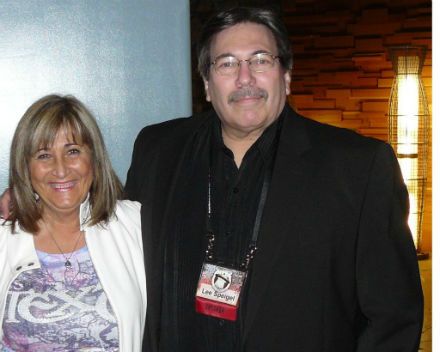 Lee Speigel
This week on the Eye Witness Radio Show!
Paola Harris returns for the Paola Harris Report and bring with her one of Ufologies most steadfast advocates, Lee Speigel!
Writer, reporter, and paranormal expert Lee Speigel is the former host of NBC Radio's "The Edge of Reality." He's hosted nearly 1,500 programs on unexplained phenomena, and previously worked at Westwood One Radio and ABCNews.com. He is the only person to produce a presentation at the United Nations on the subject of UFOs.
Lee has been interested in the idea of UFOs, aliens, living dinosaurs and the whole range of topics that often overlap the worlds of science and unexplained phenomena since he was a young boy.
His first foray into the pursuit and investigation of these topics was in 1975 when he produced and wrote a documentary record album, "UFOs: The Credibility Factor," for CBS Inc. It marked the first time that military and scientific voices came together to disclose their personal UFO encounters and to call for government recognition of the phenomenon.
In 1978, in another early attempt at UFO disclosure, but this time on a world stage, Speigel became the only person in history to produce a major presentation on UFOs at the United Nations. Under the sponsorship of Grenada, he brought together leading military and scientific experts who urged world leaders to establish an international UFO study panel.
Between 1978 and 1986, Speigel produced, wrote and hosted NBC Radio's "UFO Reports," "Unexplained Phenomena" and "The Edge of Reality" (nearly 1500 local and national programs, spanning eight years.)
1978 was also important as Speigel became one of the first media personalities – through his NBC Radio features — to bring public awareness of the now-legendary 1947 Roswell, NM, UFO crash; through the efforts of nuclear physicist Stanton Friedman, Speigel produced a weeklong series of radio reports that featured exclusive interviews with military personnel who were directly involved with the initial Roswell cover-up.
Within the same time period as his NBC experience, Speigel was also a feature writer for OMNI magazine, including several cover stories about UFOs and cryptozoology.
In 1993, he produced and wrote "Lincoln's Music In America: The Classics In Space," a national award-winning classical music special focusing on the search for extraterrestrial intelligence. Broadcast over the Concert Music Network, the show was co-hosted by Dr. Frank Drake, founder of the SETI Institute, and is in the permanent collection of the Paley Center for Media in New York City.
Between 2007 and 2009, while on staff at ABCNews.com, Speigel wrote feature stories about the Roswell, NM, UFO legend, looking for life in meteorites and the controversial practice of firewalking.
Since 2010, Speigel has written hundreds of stories covering unexplained phenomena and UFOs for the AOL-Huffington Post Media Group in New York.

In this interview, Lee will talk about his take on the Arm Chair Investigators of the day and his collective and exclusive knowledge on the Chase Brandon Case and more. Join us in the LIVE & Interactive Chat Room and Call in Toll Free to the GRA Hot Line with your Questions!
All of this plus the UFO Traffic Update with Royce Fitzgerald and UFO News, Mail Bag, Conference Updates and much more LIVE with Race & Royce on the Eye Witness Radio Show on the 'New' Global Radio Alliance Network!

_______________________________________________________________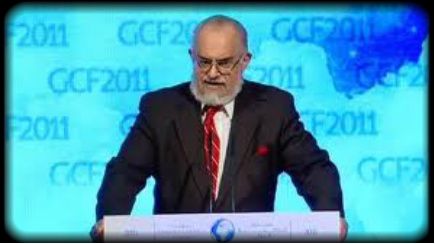 Stanton Freidman
This time around , Race and Royce bring the man who broke the Roswell story wide open, Stanton Friedman to the show. There is a large amount of conversation in the UFO community regarding Brandon Chase, a former CIA intelligence officer who maintains the Roswell event was a true Extraterrestrial event in 1947!
Brandon was also a film producer/director and actually did Stanton's movie UFO's are Real and Stanton has a unique opinion when it comes to Brandon and we will talk to him about this story.
Brandon's words:
Roswell UFO Was Not Of This Earth And There Were ET Cadavers
Roswell, N.M.
It was 65 years ago today that the Roswell Daily Record blasted an infamous headline claiming local military officials had captured a flying saucer on a nearby ranch. And now, a former CIA agent says it really happened.
"It was not a damn weather balloon — it was what it was billed when people first reported it," said Chase Brandon, a 35-year CIA veteran. "It was a craft that clearly did not come from this planet, it crashed and I don't doubt for a second that the use of the word 'remains' and 'cadavers' was exactly what people were talking about."
Brandon served as an undercover, covert operations officer in the agency's Clandestine Service for 25 years, where he was assigned missions in international terrorism, counterinsurgency, global narcotics trafficking and weapons smuggling. He spent his final 10 years of CIA service on the director's staff as the agency's first official liaison to the entertainment and publication industries. It was during this time, in the mid-1990s, that he walked into a special section of CIA headquarters in Langley, Va., called the Historical Intelligence Collection.
"It was a vaulted area and not everybody could get in it," Brandon told The Huffington Post. "One day, I was looking around in there and reading some of the titles that were mostly hand-scribbled summations of what was in the boxes. And there was one box that really caught my eye. It had one word on it: Roswell.
"I took the box down, lifted the lid up, rummaged around inside it, put the box back on the shelf and said, 'My god, it really happened!'"
What exactly did the box contain that had such a powerful impact on Brandon?
"Some written material and some photographs, and that's all I will ever say to anybody about the contents of that box," he said. "But it absolutely, for me, was the single validating moment that everything I had believed, and knew that so many other people believed had happened, truly was what occurred,"
None of this comes as a surprise to Stanton T. Friedman, a nuclear-physicist-turned-UFOlogist, who was the original civilian investigator of the Roswell UFO incident.
In the late 1970s, Friedman began to uncover former military eyewitnesses who had been involved with the original events that took place at Roswell in 1947.
Despite the fact that the military changed its story overnight, saying on July 8, 1947 that a flying disk had been captured but claiming on July 9 that a weather balloon had been recovered, Friedman's early investigative efforts prompted many Roswell witnesses to come forward and tell their stories. Numerous researchers have dug up more facts in the years since.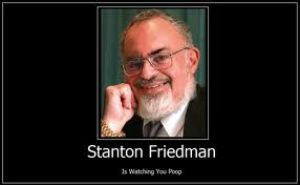 "It's been 65 years since things took place at Roswell," Friedman told HuffPost. "How much more widely known could it be — everywhere I've spoken in the world, they ask about Roswell."
"What we really need now is the Woodward-Bernstein of the UFO world to bring out the disclosure," said Friedman. "Maybe Chase Brandon is a foresight of something going on.
"It's time for the retirement of the mythical part — where we don't have all the pieces — to be replaced by the true story of what happened, all the details, and we certainly don't have them."
Watch this video from a 1989 episode of 'Unsolved Mysteries UFO Files: Roswell.'
Brandon is currently promoting his book, "The Cryptos Conundrum," a science fiction story about the history of Earth, contact with extraterrestrials and imagined cataclysmic events on our planet.
He remains steadfast about the pieces of the Roswell puzzle he's willing to share, and he emphasizes there's no internal CIA policy that prevents him from revealing any details of what he saw in that box at the agency headquarters.
"Nobody tells any of us that we can't say anything about sources, methods, classified information having to do with working for the Central Intelligence Agency," Brandon said. "We all sign a secrecy agreement that says we understand we are forbidden to do that by law, and that is an inherent part of keeping and safeguarding what we do, how we do it, why we do it, out of national security concerns.
"I'm not reluctant to talk about it — I won't talk about it. I'm telling you there was a box that had stuff in there having to do with Roswell, and I looked through it, and it validated everything I believed in, and that's all I have to say about it. I will go to my grave being mindful of the two hats that I wear: My personal one and the one that will forever reside on my head as a former CIA officer."
Join Race Hobbs & Royce Fitzgerald we talk with Stanton Friedman about 'Falcon' and this amazing story that perpetuates the Roswell mystery even further. Looking for facts, not myths, Race & Royce continue to bring you the real stories behind the UFO enigma every week ONLY on the 'New' Global Radio Alliance
www.globalradioalliance.com
SOURCE:
Grant Cameron
http://presidentialufo.com
_______________________________________________________________
Lisa Romanek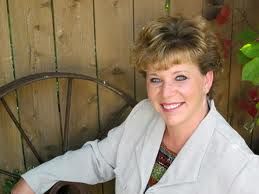 Join Race & Royce this week May 3rd, 2012 for a unique visit with Lisa Romanek, one of the most amazing eye witnesses you will ever find!
Lisa Romanek, author of From My Side of the Bed: Pulling Back the Covers on Extraterrestrial Contact, A Spouses Point of View, is the wife of the well-known extraterrestrial abductee/contactee Stan Romanek.
Lisa realized that there are two sides to every story, two sides of every bed. She has learned the importance of taking that which is personal and at times embarrassing, and turning into that which serves the public— those who have walked in the same slippers that she has as spouses of abduction.
Lisa takes you on her heart wrenching and at times hilarious journey as the wife of Stan Romanek. Her courage and integrity mix well with her Nebraska born charm. As does her decades of work with the elderly. All of which reflects the tenderness compassion and warmth she embodies and carries as a spokeswoman for those who feel that they are alone in a world of extraterrestrial chaos beyond their control. As the wife of an abductee and mother of three children she has a simple message to share: Live without fear, and love without limit.
Also this week!
The Paola Harris Report!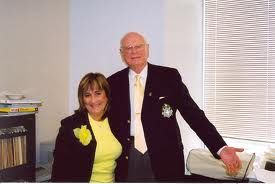 Former Defense minister of Canada, Paul Hellyer, author of the book: Light at the End of the Tunnel: A Survival Manuel for the Human Species..will be on EWR on the Paola Harris Report this week!
TERRELL COPELAND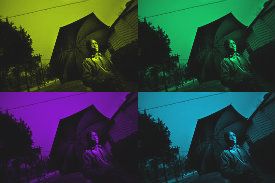 Joining Race & Royce on Eye Witness Radio this Thursday Night, April 26th, 2012 LIVE, Terrell Copeland!
Terrell Copeland is a ex-Marine who witnessed a massive triangle-shaped craft hovering over a Suffolk shopping center late one night in 2005 & seen UFOs over Hampton Roads.
Copeland says that close encounter was followed by another sighting last year which he videotaped – "an orb of bouncing light that pulses different colors".
Copeland put the video online, and it wasn't long before a mysterious man knocked on his apartment door. Copeland said the man identified himself as a military contractor and began asking personal questions, ultimately asking if Copeland "was ready for the truth" and stating that the government has a "personal relationship with 'ET.' "
After that, Copeland said, he began experiencing what's known in UFO circles as "missing time" – minutes or hours that unaccountably vanish – and episodes of temporary paralysis, when he was awake and aware but couldn't move.
The national TV, host Bill Birnes declared the Copeland to be a "hybrid" – a product of intergalactic breeding who is being prepped for direct contact with his alien relatives.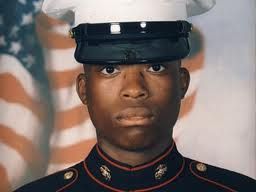 His story wound up drawing the attention of the "UFO Hunters" team as well. TV types showed up in Suffolk in November, and Copeland became part of an episode called "Alien Contact," which first aired in April.
On the episode, Copeland's video was compared with one taken at Lake Erie by Michael Hill of Cleveland, who said he has not only had multiple UFO encounters but also has been abducted by their occupants.
Next, Copeland and Hill were ferried to Massachusetts General Hospital for testing, where it was discovered that both have elevated levels of the enzyme creatine kinase, normally associated with muscle injury.
Mere coincidence? Show host Birnes speculated otherwise. Perhaps the men's mutual condition is the result of extraterrestrial contacts that have altered their physiology. Or perhaps they've had numerous encounters because they themselves are unique.
"I've got a funny feeling," Birnes told Copeland during the episode, "that you are being recruited and there is a branch of the government that you're being recruited for – that somehow, some way, you are a hybrid between "ET" and humans."
That announcement startled Birnes' sidekick Pat Uskert, who pulled his boss outside: "How can you conclude that the guy's a hybrid?" Uskert asked Birnes. "I mean, don't you think you're going off the deep end a little bit?"
"That's heavy," Copeland says. "It's not surprising to me, though. After all that's happened these last couple of years, it could be true."
SOURCE:http://www.ufo-blogger.com/2008/07/suffolk-man-who-saw-ufo-in-past-is.html
Angelia Joiner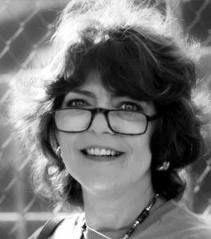 Angelia is known internationally for breaking the UFO sighting story in Stephenville, Texas, in January 2008. She has appeared twice on Larry King Live and continues to do many interviews across the nation. Most recently she appeared in James Fox's "I Know What I Saw," on the History Channel and worked closely with Fox on the Stephenville segment of the documentary.
Angelia has also appeared on Discovery Channel's, "Investigation X," and worked closely with ABC producers on "UFOs: Seeing is Believing," which resulted in a special thank you credit. She has also been interviewed on Coast to Coast AM and numerous other radio broadcasts.
The Joiner Report is broadcast on www.inceptionradionetwork.com on Thursday evenings. Some of her past guests include Miles O'Brien, formerly of CNN, Travis Walton, Leslie Kean, Bill Birnes, Timothy Good, James Fox, Deb Jordan Kauble, Donald Schmitt, Grant Cameron, Steve Bassett, Nancy Talbott, Stan Romanek, Paola Harris, Steven Greer, Milton Torres, Robert Friend and Bob Emenegger.
Angelia worked closely with Robert Powell, MUFON national research director, and Glen Schulze, radar specialist, on the Stephenville Radar Report, which confirmed an unknown object in the area coordinating with witnesses on the ground on that now infamous night.
She has also been invited to several conferences to tell the story that changed her life and the lives of so many others.
Angelia is formerly a staff writer for the Stephenville Empire Tribune. In 2007, Angelia earned two second place awards from the West Texas Press Association for feature writing and special coverage. In 2008, she won first place in feature writing from the same organization.
She earned a Bachelor of Science and graduated Magna Cum Laude from Tarleton State University in 1998 with an interdisciplinary teaching certification.
She now works as a freelance writer.
Angelia will be a featured presenter at the 2012 Women of UFO's Symposium in May! Click the Banner for all the details!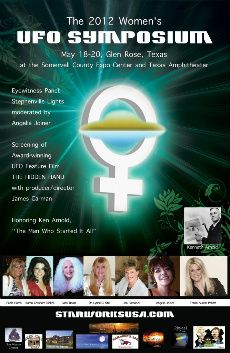 —————————————————————-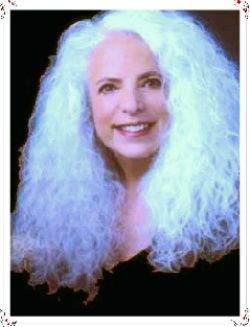 April 5th, 2012 at 7-9pm eastern Time!
Dr. Carol Sue Rosin
The Founder for the Institute for Security and Cooperation in Outer Space, ISCOS
World Peace Ambassador, International Association of Educators for World Peace, IAEWP (NGO, UN-ECOSOC)
An educator, international speaker, author, consultant to Space Age technology development projects, a space and missile defense consultant, future manufacturing technology forecasting consultant for sustainable living on earth and in space, Dr. Rosin advises decision makers and others about applications of technology and information services for human needs, environment, new energy, and peace and security, health and prosperity for all on earth and in space.
Co-authored the Outer Space Security and Development Treaty of 2012 draft with distinguished colleagues: Apollo Astronaut Dr. Edgar Mitchell; Commander Will Miller, US Navy (Ret.); Dr, Abe Krieger, 37 year Boeing executive; Dr. C.B. Scott Jones, military/intelligence and Senior Advisor to Sen. Claiborne Pell; supported by the Hon. Paul Hellyer, former Minister of Defense of Canada. This Treaty is posted in several languages with bios on http://www.peaceinspace.com Dr. Rosin is Consultant to the Treaty Project that is A Project of P.E.A.C.E. Inc., the Peace and Emergency Action Coalition for Earth, a 501-C-3 founded by Dr. C.B. Scott Jones. Currently working to get this Treaty signed and ratified into law in 2012.
First woman executive in an aerospace company, Corporate Manager of Fairchild Industries
Managed set up satellite educational programs for 5000 villages in India via the ATS-6, the Application technology satellite 6, the largest educational satellite in existence at that time
Helped orchestrated the first two-way audio/visual satellite communication systems in over 20 countries. Managed two-way satellite educational program development in Appalachia, Rocky Mountains, Washington state, Alaska, and satellite doctor and nurse training programs with US Veterans hospitals
Vice President Montgomery County Chamber of Commerce: third largest chamber in US. Created first industry-education Adopt-A-School program
With the late Dr. Wernher von Braun, visionary and "father of rocketry," founded the national award-winning "It's Your Turn…" program (won Science Teachers Gold Metal, Aerospace Education and Aviation Writers Awards) to motivate and educate youth, women and minorities in training programs technology jobs and career opportunities in technology fields to focus on solving urgent and potential problems of human needs, the environment, clean and safe energy systems for healing, education, poverty elimination, new marketplaces with stimulated economies and cooperative world security systems without space-based weapons specifically to replace war-based industries and mindsets
Spokesperson for the late rocket scientist Dr. Wernher von Braun, presenting his peace on earth and in space vision for local through global uses and applications of space age technology and information applied directly to solving urgent and potential challenges of human needs, the environment, and energy as humans evolve and learn from living, working, touring and traveling in space (without space-based weapons). First speech for von Braun was to 18,000 people at a National Education Association conference in 1974 demonstrating LIVE how satellites can be used as teaching tools worldwide
Founder, Institute for Security and Cooperation in Outer Space, ISCOS, 1983-Present. The original Board included Honorary Chairman, Sir Arthur C. Clarke, Dr. Issac Assimov, Dr. Buckminister (Bucky) Fuller, Attorney Daniel Sheehan, the late Dr. Rashmi Mayur, Advisory Board Chairman, Astronaut Dr. Edgar Mitchell (sixth man on the moon), and many other respected experts. Brought over 100 people to the UN Second Special Session on the Peaceful Uses and Exploration of Outer Space in 1982 to stand for no space-based weapons. Started the movement to "Stop Star Wars," the "Leaky Umbrella Campaign," the "Save Outer Space, SOS Campaign," involving approximately 50 million people
Advisor to the New Energy Movement to encourage the research and development of new clean and safe alternative energy sources via project development and management in various countries
Official Advisor to the Peoples Republic of China on alternatives to missile defense and on applications of space technology in China. China and Russia have proposed a ban on all space-based weapons
Witness in the Disclosure Project at the National Press Club, May, 2001. Advisor to the Exopolitics Institute
Started the global movement to prevent the weaponizaton of space, the Stop Star Wars, Leaky Umbrella Campaign, Campaign to Save Outer Space (SOS Campaign), which some estimate to have involved over 50 million people. Appeared on numerous speaking platforms and media productions with members of the military industrial complex discussing feasible alternative technology programs that can replace dangerous, too costly, polluting, destabilizing weapons programs including a new form of missile defense based on cooperative information and technology application sharing for sustainable healthy living on earth as humans evolve into the universes
Traveled to Russia numerous times to discuss the ban on all space-based weapons. Brought the first list of joint international space ventures from the USSR to the USA, all of which have come to fruition
Initiated the first USSR-USA military-to-military meeting. Initiated the trip of the first NINE US Senators to the USSR
Consultant and/or speaker to numerous organizations, industries and military and government agencies including TRW on the Time Management Money system for the Space Shuttle, MX missile and weather satellites, IBM Europe, Walt Disney Productions on the creation of Space and Future Worlds at Disneyworld, General Electric, World Future Society, National Space Institute, Central Intelligence Agency, the US Space Foundation, the US Space Command and many international audiences.
Testified before the US Senate Arms Services Committee, the Congressional House Ways and Means Committee, and the US President's Commission on Space
Space and Conversion Advisor to Presidential Candidate Reverend Jesse Jackson who introduced Rosin's Space Development Initiative, SDI, to replace the Strategic Defense Initiative, SDI. Advised and briefed other presidential candidates, members of Congress, and other international dignitaries
Initiated the first legislation to stop anti-satellite (ASAT) testing with Congressman Les AuCoin, created the first legislation to ban all space-based weapons with Congressman Joe Moakley and Sen. Tom Harkin, and initiated the first bill that had a companion Treaty to ban space-based weapons with Congressman Dennis Kucinich and the Hon. Paul Hellyer, former Minister of Defense, in Canada
Keynote speaker at numerous international events and conferences including the California Democratic Convention in 1983 about Space Age technology R&D, technology applications and transfer, economics and marketing vision for new products and services, education and training programs for new jobs and careers for sustainable living and clean and safe environment and energy systems, future manufacturing technology forecasts for eliminating poverty and disease and for enhancing global education, data sharing, and business ventures, and for building creative new cooperative security and defense systems
Former National Chancellor and current World Peace Ambassador for the International Association of Educators for World Peace, UN/NGO in consultative status with the UN Economic and Social Council
Founder of the original World Entrepreneur Association to encourage integrity based new entrepreneurial businesses and training programs. Consults to businesses, government representatives, students, leaders and community organizations about possible new jobs and profits, products and services, technologies and information applied to better life in sustainable communities and regions
Miscellaneous: Space Consultant to Buckminister Fuller's World Game, entertainment producer for LeCarpentier Stuart Productions, General in the First Earth Battalion, ski instructor, skating champion
As an example of a non-space-based weapons business in space, organized the launch into space of Dr. Leary's cremated remains that flew from US Vandenberg Air Force Base to Madrid then to the Canary Islands, Spain to be launched into space by Celestis, Inc,, (with the ashes of friends: rocket scientist Dr. Kraft Ericke; space physicist Dr. Gerard O'Neill; founder of the International Space University Todd Hawley, and with cremated remains of Star Trek TV series creator Gene Roddenberry
Wrote the first International Aerospace Telephone Contact Book for the International Astronautical Federation Congress. Wrote or co-authored numerous papers including the "Socio-Economic Benefits of International Cooperation in Space."
Among awards received is the United Societies in Space award for her 30 Years of Humanitarian Work for the Peaceful Uses of Space for Peace on Earth. Co-author with Dr. Charles Sheffield the book entitled SPACE CAREERS. Author and co-author of three forthcoming books
Former owner of a World Travel Awards winning international hotel, spa, restaurant, horse sanctuary, and conference center
Doctorate of Humanities for developing country work bestowed by Archbishop Gbedabo, Africa
Initiates and manages special projects that will provide an abundance of benefits and opportunities for all peoples, businesses, and governments for healthy, sustainable, happy, and prosperous futures filled with adventure, art and music in peace for all on earth and in space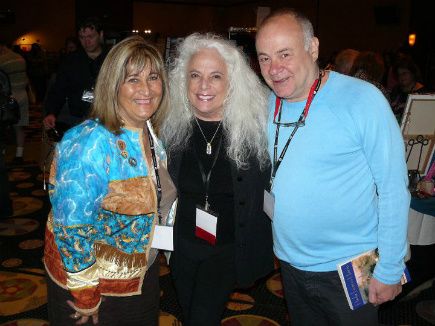 Join Us Thursday Night, April 5th, for this one of a kind Interview with one of the worlds most important advocates for world peace! We truly are Honored to have such a wonderful spirit on a little radio program! Click on her photos to find out more on Carol and her amazing treaty! Also, visit our video section of our site for more videos of Carol and her most important work!
_______________________________________________________________
Dr. Lynne Kitei

Dr. Lynne Kitei is an internationally acclaimed physician and health educator who pushed aside her successful medical career to pursue The Phoenix Lights book and internationally award-winning Documentary project. She was leading the cutting edge era of early disease detection and prevention as Chief Clinical Consultant of the Imaging-Prevention-Wellness Center at the world renowned Arizona Heart Institute in Phoenix, Arizona until coming forward, after seven years of anonymity, as a key witness to the historic and still unexplained mass sighting throughout Arizona on March 13, 1997
Dr. Lynne graduated with a Bachelors of Science degree in Secondary Science Education, with minors in Communication and Voice from Temple University in Philadelphia, PA. 1970 and an MD Degree from Temple University School of Medicine 1974. She completed her postgraduate studies at the Medical College of Pennsylvania.
Before her medical training, Dr. Lynne appeared in over 30 featured and starring roles in professional musical comedies including Alice in Wonderland with Sherman Hemsley, Oklahoma starring Gordon MacRae, Guys & Dolls starring Betty Grable, and understudied for Barbara Eden in The Sound of Music. She also played the role of "Florence Arizona" in the 20th Century box office hit Raising Arizona starring Nicolas Cage, Holly Hunter, Frances McDormand, and John Goodman.
Dr. Lynne has been called the "woman pioneer" of medical communications in TV Guide after creating and producing innovative TV News health reports for NBC in Philadelphia in 1976. Since that time, Dr. Lynne has dedicated over 30 years to global public awareness, wellness, and health education. She has appeared as the resident health reporter for NBC affiliates in Philadelphia and Phoenix, and has been featured on USA Cable, FOX TV News, FOX in the Morning with Mike & Juliette, ABC, CNN and CBS affiliates, Comcast, NBC Japan, MSNBC, Dateline NBC, National Geographic TV, The Travel Channel, and the History Channel.
As the producer, writer, and director of the "You Make It!" health video and workbook curriculum series, Dr. Lynne has been recognized with the Telly Bronze Award in 1995, the National Education Film & Video Festival Silver Apple Award in 1994, the New York International Film Festival Finalist Award in 1992, and 1993, and many others. She worked under the auspices of the Arizona Community Foundation for 20 years to help fund and distribute her revolutionary prevention/education programs to schools, churches, youth groups and libraries throughout Arizona. Just Say KNOW to AIDS, Just Say KNOW To Drugs, Teen Pregnancy… Children Having Children and Drugs Don't Make IT! are currently being distributed worldwide by Discovery Education.
Dr. Lynne's innovative and renowned endeavors have been featured in publications including TV Guide Magazine, New Dawn Magazine, Runner Magazine, Physician's Management Magazine, Phoenix Magazine, UFO Magazine, National News Network, The Philadelphia Inquirer, Spirit Guide, L.A. Times Magazine, East Valley Tribune, What is Enlightenment Magazine, National UFO Magazine, Paradise Magazine, Brazil's Revista UFO Magazine, Open Minds Magazine, and numerous Arizona Republic Newspaper articles. She has also been recognized in the "Who's Who of American Women" and was chosen as Woman of the Year in Pennsylvania.
Dr. Lynne has been a keynote speaker at the University of Arizona Tucson Medical Center with Dr. John Mack, Bay Area UFO Conference, Hollywood National UFO Conference, Borders Book Tour, Barnes & Noble Book Tours, Washington D.C. X-Conference, MUFON International Symposium Denver, CO, Cosmic International Conference, Italy, Glendale, AZ City Hall, Paradise Valley Community College Performing Arts Centre, Arizona State University Physical Science Auditorium, ASU Anthropology Museum Exhibit, Atlantic Coast UFO Conference, Trump Plaza, Atlantic City , N.J., Tri-City Prep H.S., UCLA Skype interview, International Institute of Human Sciences, Montreal, Canada, CSETI Conference Rio Rico, AZ, Scottsdale's Harkins Shea Cinema – sold out screenings and presentations.
Visit her site at:THE PHOENIX LIGHTS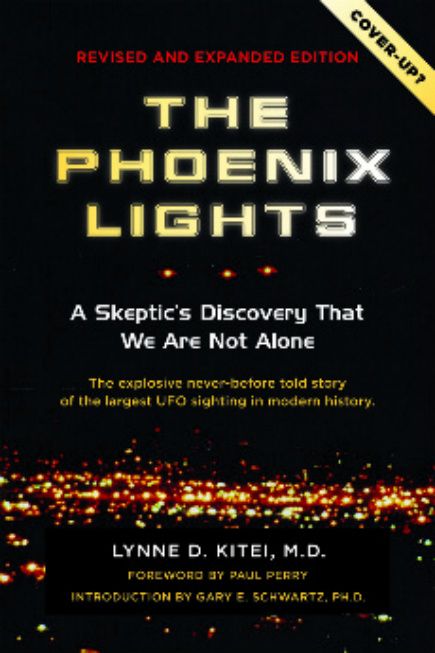 _________________________________________________________________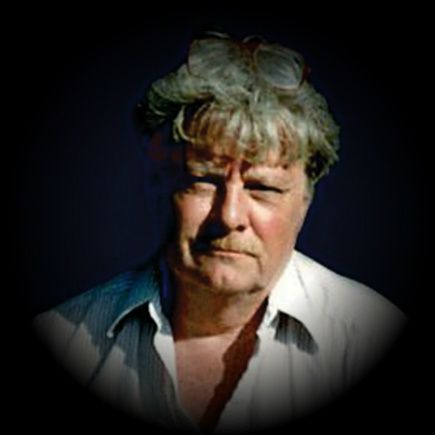 Ted Phillips
This Thursday Night, Eye Witness Radio is Back on the air LIVE with Special Guest Ted Phillips!
Ted R. Phillips is the Director of the Center for Physical Trace Research. He began investigating UFO reports in 1964 and was a research associate of Dr. J. Allen Hynek from 1968 until Dr. Hynek's death in 1986. It was at Allen Hynek's suggestion that he began specializing in physical traces associated with UFO sightings in 1968. Ted has personally investigated some 600 UFO cases.
He was a member of a select team invited to meet with the United Nations Secretary-General at the UN in New York, along with Hynek, Jacques Vallee and Gordon Cooper. He gave two presentations at the First International UFO Congress and a presentation at the first MUFON symposium. Ted is a regular contributor to the MUFON UFO Journal and continues to Investigate the mysteries of our world to this very day!
Join us, this Thursday March 8th, 7pm eastern time as we go LIVE around the World on Eye Witness Radio with Race & Royce at: http://eyewitnessradio.com/ewr-interactive-live-chat/
________________________________________________________________
*High Strangeness* w/ Lorin Cutts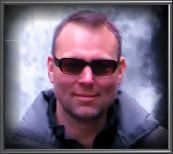 This Thursday, February 23rd at 7pm EST, the adroit duo of Eye Witness Radio, Race and Royce appoints Lorin Cutts to report back on the comprehensive cause behind the least researched 'x' variable that seemingly is intertwined into the 'High Strangeness' theory of UFOlogy. Lorin will be on location in Devon, England working on his upcoming book 'Unearthly Child' on Brigitte Barclay's alien encounter experiences.
HIGH STRANGENESS is term "high strangeness" is attributed to Dr. J. Allen Hynek who addressed the United Nations on the subject of UFOs on November 27, 1978 in the following way: "Mr. Chairman, there exists today a world-wide phenomenon… indeed if it were not world-wide I should not be addressing you and these representatives from many parts of the world. There exists a global phenomenon the scope and extent of which is not generally recognized. It is a phenomenon so strange and foreign to our daily terrestrial mode of thought that it is frequently met by ridicule and derision by persons and organizations unacquainted with the facts"
Tune in this Thursday at 7pm eastern where Lorin will report on his progress on his previous launch of "High Strangeness", on Eye Witness Radio at the Inception Radio Network.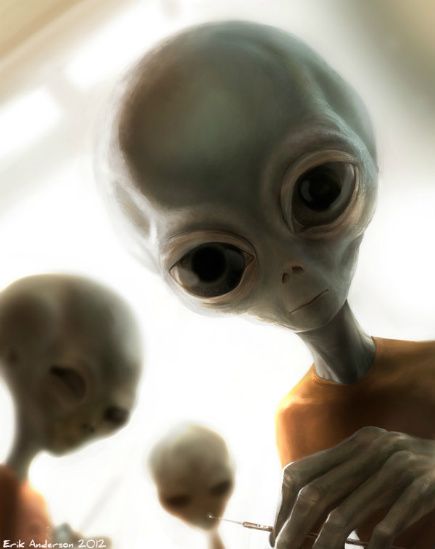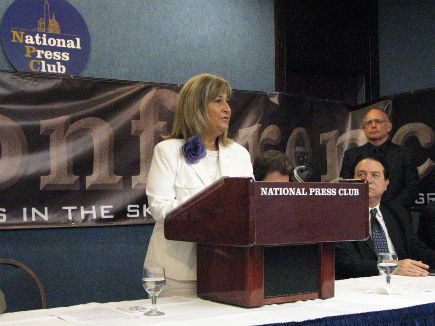 Paola Harris
is an Italo-American photojournalist and investigative reporter in the field of extraterrestrial related phenomena research. She is also a widely published free-lance writer, especially in Europe. She has studied extraterrestrial related phenomena since 1979 and is on personal terms with many of the leading researchers in the field. From 1980-1986 she assisted Dr. J. Allen Hynek with his UFO investigations and has interviewed many top military witnesses concerning their involvement in the government truth embargo.
In 1997, Ms. Harris met and interviewed Col. Philip Corso in Roswell, New Mexico and became apersonal friend and confidante. She was instrumental in having his book The Day After Roswell, for which she wrote the preface, translated into Italian. She consequently brought Colonel Corso to Italy for the editorial group Futuro, publisher of Il Giorno Dopo Roswell, and Corso was present for many TV appearances and two conferences. She returned to Roswell in the summer of 2003 for the American debut of her book, Connecting the Dots; Making Sense of the UFO Phenomenon.
Because of her international perspective on extraterrestrial related phenomena, Paola has consulted with many researchers about the best avenues for planetary disclosure with emphasis on the "big picture" and stressing the historical connection. She is a close friend of Monsignor Padre Corrado Balducci and assisted in filming the Italian witnesses, including the Monsignor, for the Disclosure Project for the May 9, 2001 press conference. She was instrumental in bringing to Italy Robert Dean, Dr. Steven Greer, Linda Moulton Howe, Dr. Richard Boylan, Russell Targ, Travis Walton, Derrell Sims, Helmut Lamner, Michael Lindemann, Nick Pope, Bill Hamilton, Ryan Wood, Carlos Diaz and Dr. John Mack. Her new non-profit association, Starworks Italia, will continue to bring speakers to Italy and promote disclosure and exo-political dialogue world-wide.
She has a regular column in Area 51 UFO Magazine, has written for Nexus, Australia, Notizario UFO and Dossier Alieni, among others publications.
Paola lives in Rome and Boulder, Colorado and has a Masters degree in Education. She teaches history and photojournalism and On-line classes in Exopolitics for Dr. Michael Salla's Exopolitics Institute for which she is the International liaison director.
_________________________________________________________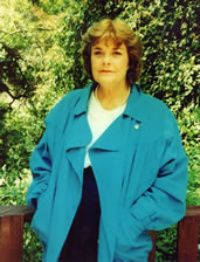 Ann Druffel
UFO researcher and author Ann Druffel dates her interest in the UFO question from 1945 when, as a schoolgirl, she viewed a bright yellowish object, very high in clear blue skies over Long Beach, California. She and her mother, Aileen Walsh McElroy, watched the object as it slowly traveled westerly. After about an hour and one-half, having traveled about 30 degrees from the NNE to the NNW, it then released 15-20 smaller shiny objects, which took varying paths out and away from the main object. Years later, it was determined that this sighting occurred at about the same time the first experimental atom bomb was exploded in New Mexico.
Interested in earth mysteries of all kinds, Druffel has researched various aspects of the UFO question and investigated reports of all kinds since 1957. She was one of the first investigators for NICAP, remaining with that organization from April 1957 to 1973. During the NICAP years she became acquainted with the renowned atmospheric physicist, Dr. James E. McDonald, and participated with him in several UFO cases during his six years of UFO research. After NICAP was destroyed by subversive agents from the FBI and CIA who had secretly penetrated into the higher realms of NICAP, Druffel joined the Mutual UFO Network (MUFON) with which she is still actively associated as investigator, frequent contributor to their journals and other official capacities. She also joined the Center for UFO Studies (CUFOS) and contributes articles on California sightings and other UFO subjects to IUR (International UFO Reporter). She was a U. S. consultant and regular contributor for the British research journal FLYING SAUCER REVIEW (FSR) through 2004.
She has authored six books and numerous articles for newsstand magazines on UFOs and other earth mysteries and has contributed 190+ articles and columns for top UFO journals in the field. One of her recent books, FIRESTORM!: DR. JAMES E. McDONALD's FIGHT FOR UFO SCIENCE, published in July 2003 by "Wild Flower Press/Granite Publications", re-introduced the phenomenal UFO research and amazing results of prestigious atmospheric physicist, James E. McDonald, to the world. The astounding gains McDonald made, during his public work in the UFO field between 1966 and 1971, today give us undeniable evidence that the scientifically-oriented approach is necessary to solve the UFO problem. It details how McDonald made great strides in convincing the Scientific Community at large that UFOs were a real phenomenon which was being neglected by Science and also how he apparently was at the verge of breaking through the government coverup. Tragically, McDonald's breakthroughs were unexpectedly cut short in 1971 when he died an apparent suicide, but FIRESTORM! relives his work and methods which, if put into effect today in the UFO field, could perhaps bring about a solution.
________________________________________________________________

Kim Arnold
This Thursday night at 7pm Eastern time we welcome to Eye Witness Radio, Kim Arnold daughter of famed Kenneth Arnold, Father of the Modern UFO Era and the man that first called UFO's 'Flying Saucers'! His insights in to Synchronicity and Ufo's are largely unknown until now. Thanks to some amazing work by his third daughter, Kimberly Arnold, Thursday night at 7pm eastern, we will present a truly fascinating account of Kenneth's thoughts and beliefs through the eyes of Kim as well as his notes and writings found by her after his passing.
Kim Arnold was born and raised in Boise, Idaho by two very interesting and intellectual parents. During her lifetime, she has had diversified careers. She is the President of Saucers, Inc., has been an administrative assistant, legal secretary, professional costume and landscape designer and housewife. In 2009, she was the canal safety representative for the Boise Project Board of Control. In three months she taught 11,000 school children canal and water safety. To accomplish this she drove 4,000 miles and went to 120 elementary schools. Kim presently lives in Meridian, Idaho with her husband of 35 years. She is the mother of two grown adults, a daughter and son. As a grandmother of two adorable granddaughters (age 11 and 3 ½ ), she cherishes every special moment in life.
Kim's Story
I was the only daughter of Kenneth and Doris Arnold that did not move away from Idaho. I got married when I was twenty two years old and lived only 4 miles from my parent's dream home. They built this home when I was a junior attending Borah High School.
My father died on January 16, 1984. My mother, Doris Arnold died just six years later on August 9, 1990. In my mother's Will, it had been written that I had the legal option to purchase their home from the estate. My husband and I were able to qualify for a loan to do this.
After my mother died, it was my responsibility to go through and sort all the possessions in their home. One day, I was going through the black desk in their bedroom. I opened the middle drawer. Inside the drawer I found my father's wallet. This was a heart wrenching and emotional experience. As a child, I was always taught that you never went through your parents wallets. Those were one of their most private and personal belongings. So here I was at 36 years old forced in a position to do this. My father had died six years before my mother. As I opened my father's wallet, I discovered my mother had only been brave enough to take out his money. All the other items were too difficult for her to sort through and discard.
Inside his wallet was my father's driver's license, credit cards and some old folded receipts. As I was going through the credit cards I found another little card that was very old and tattered. It was a simple card that explained in detail the synchronicity of President Kennedy and President Lincoln's assassinations. As I held this card and read I understood why it was so old and worn out. It had been in my father's wallet for 21 years. I guessed at this time, my father must have purchased this card at a convenience store shortly after President Kennedy's assassination in 1963. Going through my father's wallet was emotionally difficult. I threw this card away with his driver's license, the credit cards and his old black wallet.
It would be years later that I would understand why he was so compelled to autograph his book to me on November 22, 1973. The card that I had thrown away about Kennedy and Lincoln's assassinations was one of the most important things Kenneth Arnold believed in. It was simple to put the pieces together. My father had been watching television with my mother and it was all over the news. It was the 10th anniversary of President Kennedy's assassination.
See the rest of her Bio by clicking on her photo above:
________________________________________________________________
Michael Horn
Michael Horn is the Authorized American Media Representative for the Billy Meier Contacts (www.theyfly.com), which he has researched since 1979 (and proved to be absolutely authentic). He is the writer and producer of the new, award-winning feature length documentary, "The Silent Revolution of Truth", as well as the writer, producer and narrator of the DVD "The Meier Contacts – The Key To Our Future Survival".
Michael's very eclectic background includes: award-winning film director, film producer, prize-winning painter, designer/creator of the still popular fashion fad "fingernail art" (featured in Harper's Bazaar magazine), award-winning songwriter, one of the first creators of digital online book publishing (ebooks), music and video producer, science researcher, national and international lecturer, frequent media guest, published writer, credentialed teacher, humorist, pioneer in commercial water purification applications (Starbucks), set designer, health care professional, creator of the Future Self interactive therapeutic video technique, volunteer work with children and seniors.
Michael is the creator of the Standing In Spirit stress relief program (which Michael was invited to teach to corporate and government leaders in Europe,such as BASF, Eurochemie, Rabobank, KLM, Cyco Software, ING Bank, Meta Visie, by a consultant to Princess Diana), creator/teacher of the Sit & Get Fit regenerative movement videotapes and program for seniors, as well as for personnel at U.S. corporations like Xerox and Candle.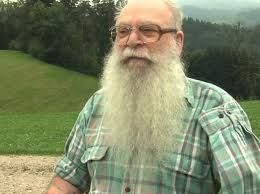 Michael has been featured in two issues of the international martial arts magazine INSIDE KUNG FU demonstrating advanced strength and flexibility Chi Gong exercises and has articles published in Nexus, Mystic Pop, UFO and Veritas magazines. Additionally, he teaches movement classes and has also created and taught a self-defense course for women for the City of Los Angeles Commission on the Status of Women. "More Than Just Survival", Michael Horn's song CD of all original songs, has been released featuring the single "Forgive Yourself".
"Breaking the Silence" is the new, award-winning, documentary about five courageous young women that Michael and his daughter produced. Michael also wrote the song for the film, "I'll Be My Own Hero".
________________________________________________________________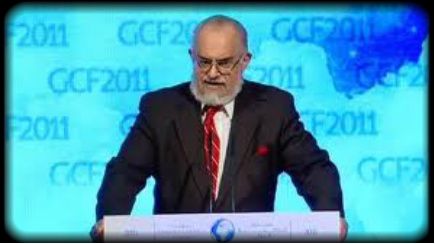 Stanton T. Friedman
This Thursday, Jan. 12th, on the Eye Witness Radio Show with Race and Royce
Nuclear Physicist-Lecturer Stanton T. Friedman received his BSc. and MSc. Degrees in physics from the University of Chicago in 1955 and 1956. He was employed for 14 years as a nuclear physicist by such companies as GE, GM, Westinghouse, TRW Systems, Aerojet General Nucleonics, and McDonnell Douglas working in such highly advanced, classified, eventually cancelled programs as nuclear aircraft, fission and fusion rockets, and various compact nuclear powerplants for space and terrestrial applications.
He became interested in UFOs in 1958, and since 1967 has lectured about them at more than 600 colleges and 100 professional groups in 50 U.S. states, 10 Canadian provinces and 18 other countries in addition to various nuclear consulting efforts. He has published more than 90 UFO papers and has appeared on hundreds of radio and TV programs including on Larry King in 2007 and twice in 2008, and many documentaries. He is the original civilian investigator of the Roswell Incident and co-authored Crash at Corona: The Definitive Study of the Roswell Incident. TOP SECRET/MAJIC, his controversial book about the Majestic 12 group, established in 1947 to deal with alien technology, was published in 1996 and went through 6 printings. An expanded new edition was published in 2005. Stan was presented with a Lifetime UFO Achievement Award in Leeds, England, in 2002, by UFO Magazine of the UK. He is co-author with Kathleen Marden (Betty Hill's niece) of a book in 2007: Captured! The Betty and Barney Hill UFO Experience. The City of Fredericton, New Brunswick, declared August 27, 2007, Stanton Friedman Day. His book Flying Saucers and Science was published in June 2008 and is in its 3rd printing. His newest book, also co-authored with Kathleen Marden, is Science Was Wrong released in June 2010.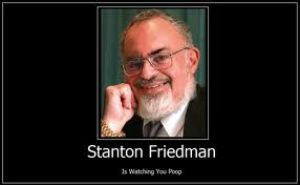 He has provided written testimony to Congressional Hearings, appeared twice at the UN, and been a pioneer in many aspects of ufology including Roswell, Majestic 12, The Betty Hill-Marjorie Fish star map work, analysis of the Delphos, Kansas, physical trace case, crashed saucers, flying saucer technology, and challenges to the S.E.T.I. (Silly Effort To Investigate) cultists. He has spoken at more MUFON Symposia than anyone else.
Stanton T. Friedman is a dual citizen of the USA and Canada.
________________________________________________________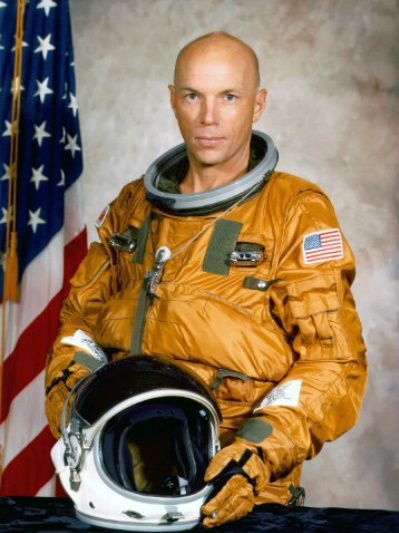 Story Musgrave
This Thursday Night on Eye Witness Radio Astronaut Story Musgrave will come to the show to talk about his many missions to space, Life in the Universe and the Possibilities of Et contact here on earth!
Biography
Story Musgrave was born in 1935 on a dairy farm in Stockbridge, MA. He was in the forests alone at 3 and by 5 floated his homebuilt rafts on the rivers. He rode combines at 5, drove trucks and tractors at 10 and when alone in remote fields, repaired them by 13.
Story never finished school, ran off to Korea with the U.S. Marines where he was an aircraft electrician and an engine mechanic. He started flying with the Marines and over the next 55 years accumulated 18,000 hours in over 160 aircraft. He is a parachutist with over 800 freefalls. He has 7 graduate degrees in math, computers, chemistry, medicine, physiology, literature and psychology. He has been awarded 20 honorary doctorates. He was a part-time trauma surgeon during his 30 year astronaut career.
Story was an NASA astronaut for over 30 years and flew on six spaceflights. He performed the first shuttle spacewalk on Challenger's first flight, was a pilot on an astronomy mission, conducted two classified DOD missions, was the lead spacewalker on the Hubble Telescope repair mission and on his last flight, he operated an electronic chip manufacturing satellite on Columbia.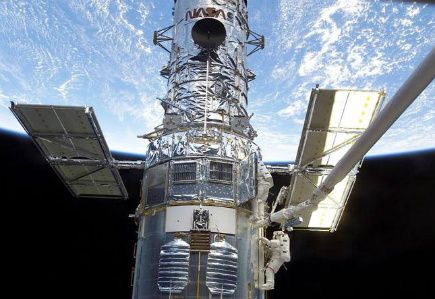 Today he operates a palm farm in Orlando, FL, a production company in Sydney and a sculpture company in Burbank, CA. He is also a landscape architect, a concept artist with Walt Disney Imagineering, an innovator with Applied Minds Inc. and a professor of design at Art Center College of Design in Pasadena, CA. Story also performs multimedia presentations on topics such as vision, leadership, motivation, safety, quality, innovation, creativity, design, simplicity, beauty and ecology. He has 7 beautiful children: Lorelei, Scott, Holly, Todd, Jeff, Lane and Story, ranging from age 48 to 2 years; 3 beautiful grandchildren, and a beautiful wife Amanda.
Up Next on the Eye Witness Radio Show!



"Reality Check"
In this time of abundant information we still often find ourselves searching for illusive answers to life's greatest mysteries. In fact, it seems the more information we receive, the more questions we have about the reality in which we exist.
Tune in to eyewitnessradio.com on December 22nd as co-host Royce Fitzgerald shares his unique perspective on the UFO phenomenon and what it means to each of us. For some it is a quest for the meaning of life, for some it is a search for the destiny of man kind, and for some it is the pursuit of sanity. In any case, we are all asking the same fundamental question… "what in the world is really going on?"
Join us and find out. The truth may surprise you.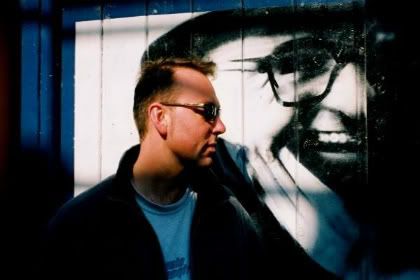 Lorin Cutts

Join us this Thursday on Eye Witness Radio for our first interview with a true Eye Witness! Lorin Cutts is from the UK now living on the West Coast of the United States! Lorin is a wonderful author,cultured individual and man of many talents. This interview promises to be one of our best so join us for MUFON Updates and much much more this Thursday night at 7pm Eastern time on the Paranormal Talk Show Leader, The Inception Radio Network!
To learn more about Lorin cutts visit his website by clicking on his photo above!
________________________________________________________________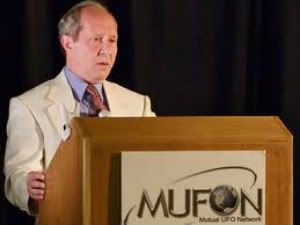 Peter Robbins
Listen to Peter Robbins talk with Race and Royce about the landing of a UFO and an encounter with ETs by US Air Force personnel in England on a NATO air base. This encounter was the basis for Peter's book, co-authored with Larry Warren, Left at East Gate, and was presented as a SCI FI Channel special report several years ago. In addition, Peter, Race and Royce discuss the mystery surrounding the involvement of Truman's Secretary of Defense, James Forrestal, in the above top secret UFO cover-up operation, the MJ12 Group, and his untimely death by suicide and much much more! Don't miss this interview with one of the most respectable men in the UFO subject today! This Thursday night at 7pm eastern/4pm pacific on the Eye Witness Radio Show.
________________________________________________________________
A Thanks Giving Day Special with our good friend Mr. Steven Jones!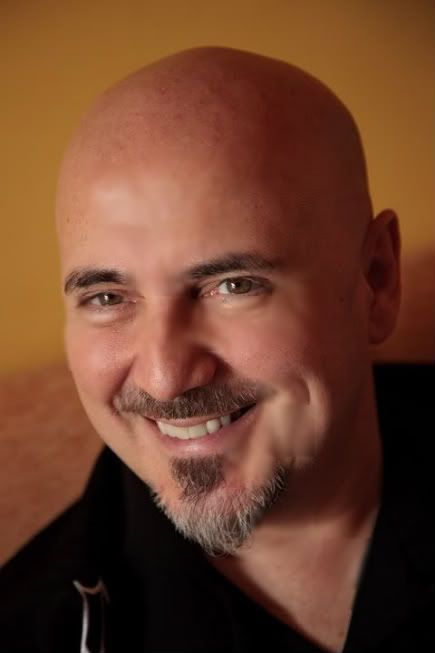 Steven Jones
In the common vernacular of our age, I am an ET Contact Experiencer. That is to say that I have been contacted by and continue to have an interaction with an advanced race of sentient, intelligent beings that might best be described as out-of-this-world. The common belief is that these beings have an extraterrestrial point of origin; so most people refer to them as aliens. Although I prefer to use the title of Extraterrestrial (ET) when speaking about them, based on my understanding it doesn't necessarily cover every aspect of who and what they are.
It is widely reported that millions of other human beings are having similar contact experiences and the subject of ET contact is in fact widely discussed by those not directly involved.
My contact began in 1962 and the experiences have been constant since that time. On the majority of occasions I have been fully conscious when these events have happened. In fact, at several times there have been third party witnesses that have jointly experienced the event when it played out.
I have since begun to understand and appreciate that my ET contact was in fact much more than it appeared to be on the surface.
________________________________________________________________
Robert Salas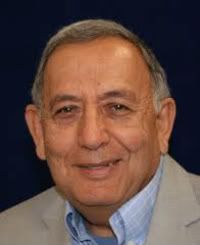 Robert Salas

ufohastings.com
Biography:
Robert Salas served almost seven years on active duty in the Air Force until resigning in 1971. From 1971-73 he worked for Martin-Marietta Aerospace and Rockwell International on Space Shuttle design proposals. From 1973 until his retirement in 1995 he worked for the Federal Aviation Administration. Robert wrote the book Faded Giant with co-author James Klotz which details his UFO incident while stationed at Malmstrom AFB, Montana.
________________________________________________________________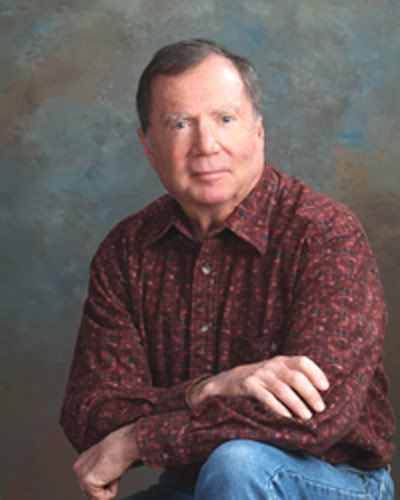 Jesse Marcel Jr
Jesse A. Marcel Jr., M.D. (the son of the late Major Jesse Marcel), who examined some of the debris 52 years ago in Roswell NM. In early July 1947, 11-year-old Jesse A. Marcel Jr. reportedly handled a thin, capital-I shaped strut-like fragment
with strange symbols on one web surface. It was in a box filled with other apparent wreckage his father had brought
home after spending the better part of a day inspecting a
large, debris-littered area on the Foster ranch near Corona,
New Mexico!
So Join us for the Eye Witness Radio Show with Special Guest Jesse Marcell Jr. this Thursday November 10th, 2011 LIVE in over 150 countries on www.inceptionradionetwork.com See you there!
Kathleen Marden
Kathy is a UFO researcher, author and lecturer with a BA in social work (UNH) and graduate work in education (UC, UNH, etc). She worked briefly as a social worker, and then entered the field of education as a teacher. She was eventually promoted to the position of education services coordinator. She left her professional career in 1990 to embark upon an uncertain journey into the investigation her aunt and uncle, Betty and Barney Hills' UFO abduction. Her findings were so significant that in 2007, my book "Captured! The Betty and Barney Hill UFO Experience", a case study of their UFO close encounter and abduction, was published (with coauthor Stanton T. Friedman). Her research sparked a continuing personal interest in UFOs and alien abduction from historical and psycho-social perspectives and has led to additional books, magazine articles and lectures. Kathleen has appeared on numerous radio and television productions. You can find out more about Kathleen at her website: www.kathleen-marden.com .
_________________________________________________________________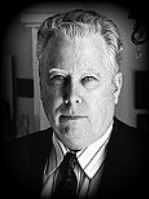 Dr. John Alexander
Dr. John Alexander has been a leading advocate for the development of non-lethal weapons since he created renewed interest in the field starting in 1989. In 2003 he served as a mentor to Afghan Ministry of Defense senior officials through the Office of Military Cooperation – Afghanistan, (Coalition Forces) Kabul. He has traveled to ALL of the continents on Earth. He trekked the remote areas of Tibet including the Mount Everest Base Camp, went to Timbuktu in the Sahel in West Africa, tracked gorillas in Rwanda, met shamans in the Amazon, and in 2010 traveled across cartel controlled areas of Central America.
He entered the US Army as a private in 1956 and rose through the ranks to sergeant first class, attended OCS, and was a colonel of Infantry in 1988 when he retired. During his varied career, he held many key positions in special operations, intelligence, and research and development. From 1966 through early 1969 he commanded Special Forces "A" Teams in Vietnam and Thailand. His last military assignment was as Director, Advanced System Concepts Office, U.S. Army Laboratory Command. After retiring from the Army, Dr. Alexander joined Los Alamos National Laboratory where he was instrumental in developing the concept of Non-Lethal Defense. As a program manager, he conducted non-lethal warfare briefings at the highest levels of government including the White House Staff, National Security Council, Members of Congress, Director of Central Intelligence, and senior Defense officials. He also met with heads of industry, presented at academic institutions, including Columbia, Harvard and MIT. In 2004 he was invited to address the German Bundestag. In 2005 he went to The Hague and addressed international delegates to the Chemical Warfare Convention. Later his civilian U.S. Government position afforded him SES equvalancy.
Dr. Alexander organized and chaired six major conferences on non-lethal warfare and served as a US delegate to several NATO studies on the topic. As a member of the first Council on Foreign Relations non-lethal warfare study, he was instrumental in influencing the report that is credited with causing the Department of Defense to create a formal Non-Lethal Weapons Policy in July 1996. He was a distinguished guest lecturer at several DOD universities and has advised the CIA, US Special Operations Command, and the National Intelligence Council.
Dr. Alexander wrote the seminal material on non-lethal warfare. He published articles in Harvard International Review, Jane's International Defense Review, The Boston Globe, The Futurist, The Washington Post, and several other journals. He has appeared frequently on television including Dateline, Fox News, Larry King, CNN, MSNBC, Newsweek, and other US programs plus international television in Australia, Denmark, France, Germany, Italy, Brazil, Switzerland, the Netherlands, the UK, and Japan.
Academically, he holds a M.A., Pepperdine University, Ph.D., Walden University, and later attended the Anderson School of Management at UCLA, the Sloan School of Management at MIT, and the Kennedy School of Government general officer program "National and International Security for Senior Executives" at Harvard University. In addition to many military awards for valor and service, Aviation Week & Space Technology selected him as a 1993 Aerospace Laureate and in 1997 inducted him into the Hall of Fame at the National Air and Space Museum in Washington. He received a Department of Energy Award of Excellence for the Nuclear Weapons Program in 1994, and is listed in Who's Who in America, Who's Who in Science and Engineering, American Men and Women of Science, and in 2001 was named to the OCS Hall of Fame at Ft. Benning, Georgia. During 2001 and 2002 he was a member of the National Research Council Committee for Assessment of Non-Lethal Weapons Science and Technology, and he was recently with the Army Science Board.
Currently he is a private consultant, a Senior Fellow at the Joint Special Operations University. His books include, The Warrior's Edge, Wm. Morrow, (1990) Future War, with foreword by Tom Clancy, St. Martin's Press (1999), and the sequel, Winning the War, published August 2003. His next book, UFOs: Myths Conspiracies and Realities is on shelves now…
________________________________________________________________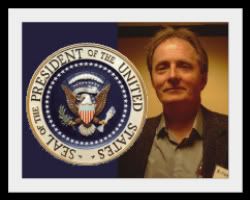 Grant Cameron
This Thursday Night at 7pm eastern Grant Cameron!!!
Grant Cameron became involved in Ufology in May 1975 with personal sightings of an object which locally became known as Charlie Red Star. The sightings occurred in Carman, Manitoba about 25 miles north of the Canada-US border. Hundreds of other people sighted objects at the same time during a prolonged flap of sightings.
Over the next 18 months he had many sightings of large objects and small (monitor) objects in the area. He spent countless days in the area photographing a series of strange objects and interviewing hundreds of witnesses who were involved.
After composing a manuscript about the flap, he moved on to research the work of the late Wilbert B. Smith. Smith headed up the Canadian government flying saucer investigation known as Project Magnet which ran from 1950 to 1954. During two decades of work on Smith, Cameron was able to collect most of Smith's files and material written. He interviewed most of the associates around Smith who worked on the flying saucer investigation. He has produced a CD-Rom data disk that hold most of the documents from the Smith files, along with 12 hours of audio related to Smith's work.
Years of Smith research led to the discovery of former Penn State University president Dr. Eric Walker, who was identified by Dr. Robert Sarbacher as a key person inside the UFO cover-up. Cameron teamed up with T. Scott Crain to research and write a book titled "UFOs, MJ-12, and the Government", published by MUFON. The book summed up their three years of research on Dr. Walker's involvement.
In the past few years Cameron has turned his research interests to the involvement and actions of the President of the United States in the UFO problem. He has made 20+ trips to the National Archives and most of the various Presidential archives looking for presidential UFO material. One highlight his presidential UFO research was the chance to question Vice-president Dick Cheney on his knowledge of the UFO subject. Another highlight of the presidential UFO research was a FOIA to the White House Office of Science and Technology which yielded 1,000 pages of UFO documents from the Clinton administration. Many of these findings have been written up on The Presidents UFO Website www.presidentialufo.com.
At present Cameron is working on producing monographs for Dr. Walker, Wilbert Smith, the Presidential involvement in the topic of psychic phenomena, and a monograph looking at a possible disclosure pattern to try and explain the many actions of the American government, related to UFOs, during the last 50 years. He is also working on a detailed paper detailing the "64 Reasons the Government is Covering Up the ET Presence."
He has produced a CD-Rom which includes "Tales of Charlie-Red-Star" a manuscript that was prepared in the late 70s about a flap of UFO sightings that occurred in Manitoba Canada in 1975-76. This is a flap of sightings that was immense in size, but generally unknown outside of Canada. A second item on the CD is "UFOs, MJ-12, and The Government," a book published in 1990 by MUFON. The disc contains the paper "Presidential UFO Audio Story" which is an article that contains 60+ embedded UFO audio clips of the presidents, their aides, or people talking about the presidents and UFOs.
Recently Cameron teamed up with Giuliano Marinkovic to produce a DVD called "Who Knows" which produces audio and video clip of politicians and famous people talking about UFOs.
Cameron completed a collection of hundreds of cartoons about UFOs which was set up to help to tell the 50+ years of this strange phenomena. A PowerPoint collection of these cartoons was shown at the 2003 Ozark convention.
He has lectured widely in Canada and the United States on the 1975 Carman flap, the Canadian government's early investigations into flying saucers, UFO disclosure politics, the Rockefeller UFO Initiative, and the Presidential UFO connection.
In September 2005 he was denied access to the United States to lecture on UFOs. He produced a video lecture for the 2006 Ozark convention and plans to resume lecturing for free in the United States in 2008.
At present Cameron is awaiting almost 100 FOIA requests from the Clinton Presidential Library in Little Rock, Arkansas, related to the UFO related actions and policies inside the two Presidential terms of Bill Clinton. So far 12 UFO related requests have been released. Their release caused a stir among media outlets around America.
________________________________________________________________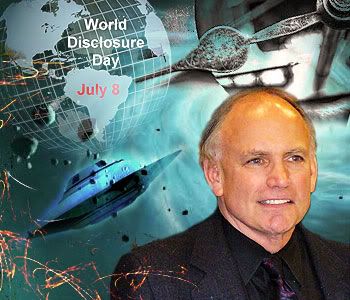 Steven Bassett
Thursday Night at 7pm Eastern Time on 9-29-2011
Stephen Bassett is a leading advocate for ending the 64-year government imposed truth embargo regarding an extraterrestrial presence engaging the human race. He is the executive director of the Paradigm Research Group and the Political Action Committee X-PPAC and the executive producer of the X-Conference. His work has been extensively covered by national and international media. Over the past three years he has spoken to audiences all over the world about the implications of formal Disclosure.
________________________________________________________________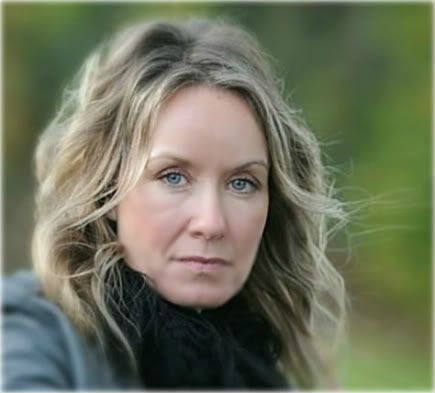 Brigitte Barclay
Brigitte Barclay (formerly Bridget Grant) is one of the UK's most high-profile UFO witnesses and abductees. She has worked with many of the world's leading researchers of the alien abduction phenomenon, including Budd Hopkins, Dolores Cannon and the late John Mack. She has also collaborated extensively with former Ministry of Defence official Nick Pope, who has described her case as one of the most interesting and compelling that he has come across. Brigitte Barclay has lived and worked in both the UK and the US and her story has been featured in national daily newspapers including The Sun and the Daily Mail, as well as in a variety of UFO magazines and documentaries. She is currently working on a number of film and TV projects and her book with Lorin Cutts 'Unearthly Child' should be out in 2012.
________________________________________________________________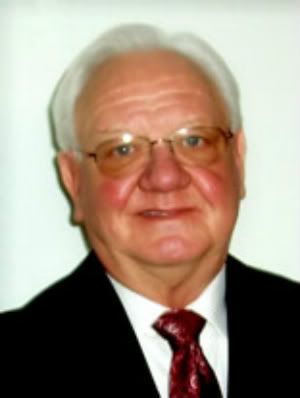 Clifford W. Clift, Jr., B.A.
MUFON International Director
Colorado businessman Clifford Clift will lead the Mutual UFO Network (MUFON) beginning February 1, 2010.
Mr. Clifford Clift will take the helm as MUFON's fourth International Director following in the footsteps of Walt Andrus, John Schuessler and James Carrion, MUFON's previous three International Directors.
Clifford Clift has been a member of MUFON since 1995 and a member of MUFON International Board of Directors since 2000. Clifford is a MUFON Trained and Certified Field Investigator and has been involved with all aspects of Symposiums since 2004.
Mr. Clift lead a team in the creation of Symposium Guidelines for all states to use. Clifford also developed the "Life Time" membership program for MUFON and has assisted the MUFON Board in development of a strategic business plan.
Clifford is a trainer of Field Investigators in Northern Colorado, and he also started the Northern Colorado MUFON Chapter which currently hosts 25 members. Clifford is this year's 2010 MUFON Symposium Coordinator.
Clifford Clift is a respected businessman in Colorado as well as a devoted family man married to his wonderful wife Sally for 44 years.
They have two sons, Norman and Paul, two daughters-in-law and three gorgeous granddaughters. Under Mr. Clift's leadership MUFON will continue to be on the cutting edge of UFO investigation.

________________________________________________________________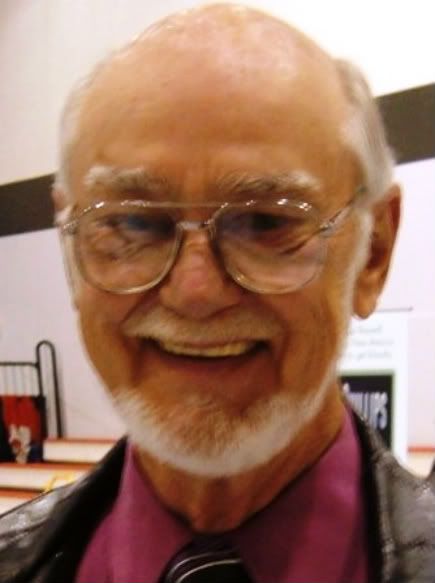 Dennis Balthaser
As a young man, Dennis Balthaser would look into the night sky and wonder at the secrets it held. Some years later Dennis bought a book about UFOs and his wonder turned to investigation. Today he has a library with over 90 books in reference to ufology.
Dennis served 3 years ('59-62) with the United States Army in the 815th Engineering Battalion.
After some 33 years in Civil Engineering, Dennis retired from the Texas Department of Transportation in 1996. Having been keenly interested in the Roswell Incident of 1947, Dennis decided to move to Roswell, New Mexico, to pursue his avocation: Ufology.
Initially Dennis worked as an Engineering Consultant in Roswell, volunteering his time at the International UFO Museum and Research Center on weekends. Nine months later he resigned from the engineering firm, assuming the duties of IUFOMRC Operations Manager. He served on the Board of Directors and became the UFO Investigator for the Museum as a full time volunteer from 1996 until 1998, then began his research as an independent researcher.
Due to his love of ufology, his dedication and his exhaustive work, Dennis is regarded as a leading investigator and ufologist by his peers, communicating regularly with such well known researchers as Stanton Friedman, Frank Warren, Scott Ramsey (scottr@ExpressWireServices.com), and others in their quests to find the truth.
Dennis is a Certified Mutual UFO Network Field Investigator, a member of Great Pyramid of Giza Research Association, and belongs to several ufology organizations.
Call Dennis Direct – 575-625-8402
for lecture touring information and booking.
Email: truthseeker@dfn.com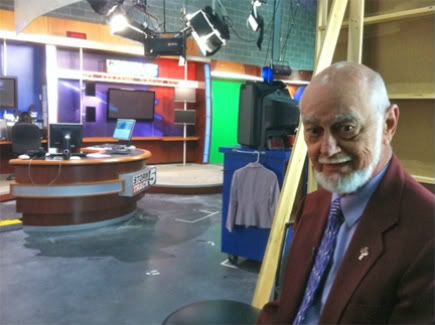 ________________________________________________________________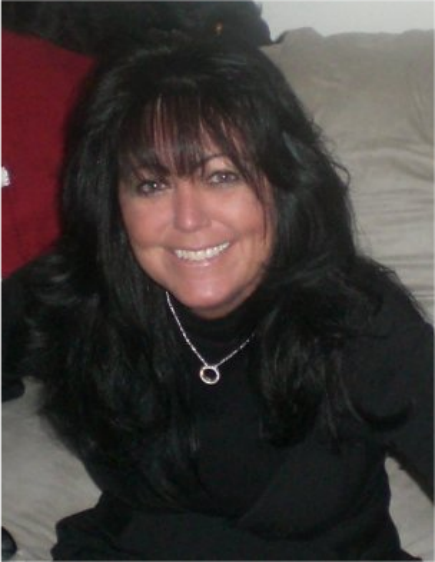 Thursday Night September 1st!!!
Chase Kloetzke is a retired employee of the Department of Defense, Master Trainer/Master Instructor. With an interest in all paranormal-type mysteries and UFO research, Chase has investigated anomalies since her days in Virginia in the early 1990's.
Chase is the FORMER MUFON Deputy Director of Investigations/Star Team Manager. She developed the concept of an all-volunteer Rapid Response Team that would be responsible for high-value reports and complicated events.
As a Paranormal Investigator, her most recent Team, G*H*O*S*T*, conducted many investigations using the latest in technologies and equipment and has concluded solid evidence.
Chase now enjoys a place as a "voice" in Ufology and the Paranormal Field bringing Project White Paper Radio Show to listeners. They are dedicated to revealing the interesting and extraordinary events that are reported all over the world. "We are committed and steadfast TRUTH SEEKERS!"
On Eye Witness Radio we will go in depth in to an event Chase had while working with the Mutual UFO Network as the Director of the Star Team. Chase was Investigating a sighting report and found herself involved in her own sighting and close encounter event in Tenn. which shook her and all involved to the core! She is one of the most honorable and trustworthy investigators in the Unidentified Arial Phenomenon subject and one of my very best friends in the UFO Movement Today! Join us Thursday Night, Sept. 1st for some of the best UFO sighting events in Tenn. History right here in the Eye Witness Radio Show!
_______________________________________________________________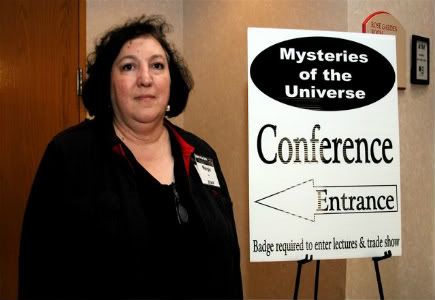 Margie Kay-Thursday Night-8/25/2011 7pm to 9pm Eastern
Margie Kay
Paranormal Investigator, UFO Investigator, and amazing psychic
Kay is a trained psychic and paranormal investigator with 33 years experience. She is clairsentient (feels), clairaudient (hears),clairvoyant (sees), and does remote viewing. Kay communicates with the dead and ET's as well as living trees and plants.
She is a MUFON Field Investigator for MUFON and is the Assistant State Director and Newsletter Editor for Missouri MUFON. Kay owns a construction business in Kansas City, Missouri (her day job).
Margie has become extremely proficient at seeing inside the body, which she calls a "P-Scan," (psychic scan) and she says is better than an MRI. She does intuitive medical diagnosis and is able to see inflammation, infection, disease, missing organs (from surgery) broken bones, implants, and more, even on a microscopic level. Due to time constraints, she does not do private readings but does do talks and demonstrations for large groups and conventions, where she always amazes the audience with her abilities.
She has been instrumental in solving over 30 missing persons cases and numerous homicides and thefts using her unique clairvoyant, clairaudient, clairsentient, and remote viewing abilities, which she has honed over the years with amazing results. Kay has worked with private investigators, law enforcement agencies, and private individuals to find missing persons and help solve homicides and large thefts. She has been able to get names, addresses, streets, and license plates as well as descriptions of victims and perpetrators. She worked as a private investigator for KBI, where she learned some of the "normal" tricks of the trade.
Kay is the author of "The Ghost Hunter's Field Guide," and "Haunted Independence," and is working on a film documentary and three more books. Kay has future books planned on the topics of remote viewing and law enforcement working with psychics as well as her own autobiography. More books will be published in 2011.
Margie has lectured at over 100 conventions and meetings, and has been a guest on numerious radio shows. She was the host of QUEST Radio Show in Kansas City for five years, and has written many articles for newsletters and magazines
Some of her past appearances:
- Kansas City Chapter of MUFON 1999-2011
- Statewide Missouri MUFON meetings 2009-2011
- The Mysteries of the Universe Conference 2008-2009
- The Midwest UFO Conference 2010
- UMKC Communiversity 2000-2009
- The UFO and Paranormal Study Group of Greater St. Louis 2011
- The UFO Traffic Report 2010-2011
- Para Talk Radio show
- QUEST Radio Show, Kansas City
- Haunted Voices Radio Network, Chicago
- KCTV 5, Kansas City
- WDAF, Kansas City
- FOX 4, Kansas CIty
- NBC Action News, Kansas City
- KCMQ Columbia, MO
- WJDM New York
- Blog Talk Radio
—————————————————————————————————
Richard M. Dolan-Thursday Night-8/18/2011-8pm Eastern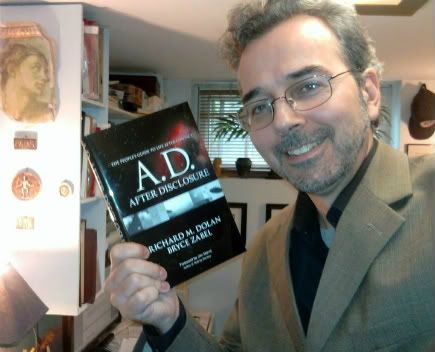 Richard M. Dolan
Richard M. Dolan was born in Brooklyn, NY. in 1962. He holds and Masters Degree in History from the University of Rochester and a Bachelors from Alfred University. He earned a Certificate in Political Theory from Oxford University and was a Rhodes scholar finalist. Prior to his interest in UFO's, Richard Studied Soviet History, US Cold War strategy and International Diplomacy.
Back in 2000, he published a 500 page study called 'UFO's and the National Security State- Chronology of a Cover Up' Vol. 1 and followed later by vol.2 'Cover Up Exposed 73/91′ These historical narratives of the National security dimensions of the UFO Phenomenon from 1941 to the present have included the records of more than 50 military bases relating to violations of sensitive airspace by unknown objects, demonstrating that the US Military has taken the topic of UFO Very seriously indeed! On shelves now , Richard's latest release, 'AD" After Disclosure which covers what happens when the powers-that-be publicly admit the fact that we are NOT alone? How will the truth change our society and your life?
Richard has appeared on numerous television documentaries for the Discovery Networks such as the History Channel and the Sci-Fi Channel as well as the BBC and European Networks. He appears regularly on radio broadcasts throughout the US including Coast to Coast AM and, we hope, here on the Eye Witness Radio Program! Richard has been a featured speaker at conferences and symposiums all across the world and just did the MUFON Symposium then on to The Leeds expo in the UK and now back here in the states to be in Phoenix AZ. to speak at the Big MUFON event there on August 20th! Im here to tell you friends, this is the hardest working man in UFOlogy today! He never stops!
Be here, Thursday Night, August 18th at 8pm Eastern For the Inaugural Broadcast of 'Eye Witness Radio w/ Race Hobbs & Royce Fitzgerald and very special guest, Richard M. Dolan.