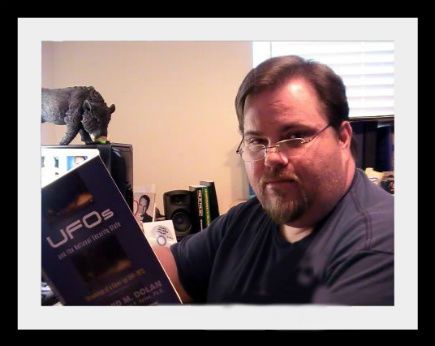 Race R. Hobbs
Race was born in Ft Smith Arkansas and raised in Ft Smith most all his life. Fort Smith Arkansas will forever be known as 'Hell On the Border." Fort Smith was founded in 1817 as a military post, but the Army abandoned the first Fort Smith in 1824 and moved 80 miles further west to Fort Gibson. Army sutler and land speculator John Rogers (who some genealogists claim to be an ancestor to 20th-century Oklahoma comedian Will Rogers) bought up former government-owned lands and promoted growth of the new civilian town of Fort Smith, eventually influencing the federal government to re-establish a strong military presence at Fort Smith during the era of Indian Removal and the Mexican War.
Fort Smith is also home to the 'Hangin' Judge'!
Judge Isaac Parker served as US District Judge from 1875-1896. He was nicknamed the "Hanging Judge" because in his first term after assuming his post he tried eighteen people for murder, convicted fifteen of them, sentenced eight of those to die, and hanged six of them on one day. Over the course of his career in Fort Smith, Parker sentenced 160 people to hang. Of those, 79 actually were executed on the gallows. Judge Parker represented the only real law in the rough-and-tumble frontier border town. His courthouse is now a National Historic Site where "More men were put to death by the U.S. Government… than in any other place in American history."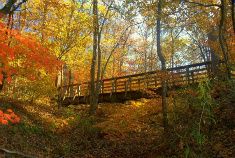 The Fort Smith River Valley is a Southern Friendly, cozy place nestled in the Arkansas River Valley, with plains to the West and Prairies to the East and National Forests to the North and South with some of the best hunting and fishing in the world right here in what Arkansans call "The Natural State! This is the home town Race was raised in. Hunting and fishing, Race is deeply rooted in natural values. Love for the wildlife and the land of his home, respect for his ancestors and the trials they had to overcome to make a place they could call home. Family, History, and the Natural World has shaped everything about Race throughout his entire life.
He Graduated from Ft. Smith Northside SR. High in 1987 with a major in History. Race enjoyed his Civil Service Work for the US Navy at NAS- Dallas as a GS-4 in Fitness/Recreational Services. Race worked as an FM Broadcaster for 13 years at 2 FM Radio Stations here in the City. He has lived and worked in Dallas,TX.,ABQ,NM., Ventura, Ca. and Little Rock,Ar. Race is currently an Independent Contractor in Arkansas and resides in the Beautiful Fort Smith River Valley with his Lovely wife Robin and 3 kids!
Race has researched and investigated the UFO Phenomenon for 22 years. In 1990, he was a witness to something very unusual over south Ft Smith, he was not sure what it was, but it was something that he had never seen before that spawned his curiosity in to the UFO subject! He started The Ft Smith Arial Phenomenon Research Group in 1992 and began officially Investigating sightings in the River Valley Area. Today, his passions include Family, Investigating the UFO Phenomenon, being in nature Sky Watching & Amateur Astronomy and his newest venture, Creating Eye Witness Radio with Royce!
"One of the most interesting parts of my volunteer life is working with The Mutual UFO Network!" Race worked with MUFON for 4 years and was the State Section Director and International Field Investigator for the West Central Section of Arkansas MUFON. IN Race's final year with MUFON, he was promoted to the Sr. Public Relations Director for the State. Race really enjoyed volunteering for MUFON and Researching the UFO subject and has met some of the finest human beings out there as a result of working with MUFON. One of those being his best friend & Co-Host on EyE Witness Radio, Royce Fitzgerald. Race met Royce at a West Central Section Arkansas MUFON meeting Race was holding in Fort Smith where Royce revealed a sighting he had as a young boy for the first time openly to others. Race was very proud to learn about Royce's interest in UFO's and almost instantly, they became great friends, working together on a passion that drives them both! The UFO Subject. "I have every faith in the Field Investigators doing the real work for the organization however I feel I have learned all I ever will from the Mutual UFO Network and find the need to broaden my horizons in the field of Ufology."