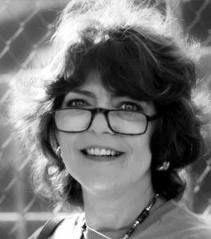 Angelia Joiner
Angelia is known internationally for breaking the UFO sighting story in Stephenville, Texas, in January 2008. She has appeared twice on Larry King Live and continues to do many interviews across the nation. Most recently she appeared in James Fox's "I Know What I Saw," on the History Channel and worked closely with Fox on the Stephenville segment of the documentary.
Angelia has also appeared on Discovery Channel's, "Investigation X," and worked closely with ABC producers on "UFOs: Seeing is Believing," which resulted in a special thank you credit. She has also been interviewed on Coast to Coast AM and numerous other radio broadcasts.
The Joiner Report is broadcast on www.inceptionradionetwork.com on Thursday evenings. Some of her past guests include Miles O'Brien, formerly of CNN, Travis Walton, Leslie Kean, Bill Birnes, Timothy Good, James Fox, Deb Jordan Kauble, Donald Schmitt, Grant Cameron, Steve Bassett, Nancy Talbott, Stan Romanek, Paola Harris, Steven Greer, Milton Torres, Robert Friend and Bob Emenegger.
Angelia worked closely with Robert Powell, MUFON national research director, and Glen Schulze, radar specialist, on the Stephenville Radar Report, which confirmed an unknown object in the area coordinating with witnesses on the ground on that now infamous night.
She has also been invited to several conferences to tell the story that changed her life and the lives of so many others.
Angelia is formerly a staff writer for the Stephenville Empire Tribune. In 2007, Angelia earned two second place awards from the West Texas Press Association for feature writing and special coverage. In 2008, she won first place in feature writing from the same organization.
She earned a Bachelor of Science and graduated Magna Cum Laude from Tarleton State University in 1998 with an interdisciplinary teaching certification.
She now works as a freelance writer. Thanks so much for coming to the show and talking with us Angelia. It was a pleasure to finally get to talk with such a respected Journalist and fellow Ufologist. We look forward to seeing you in May!
Angelia will be a featured presenter at the 2012 Women of UFO's Symposium in May!
Click here for more details!